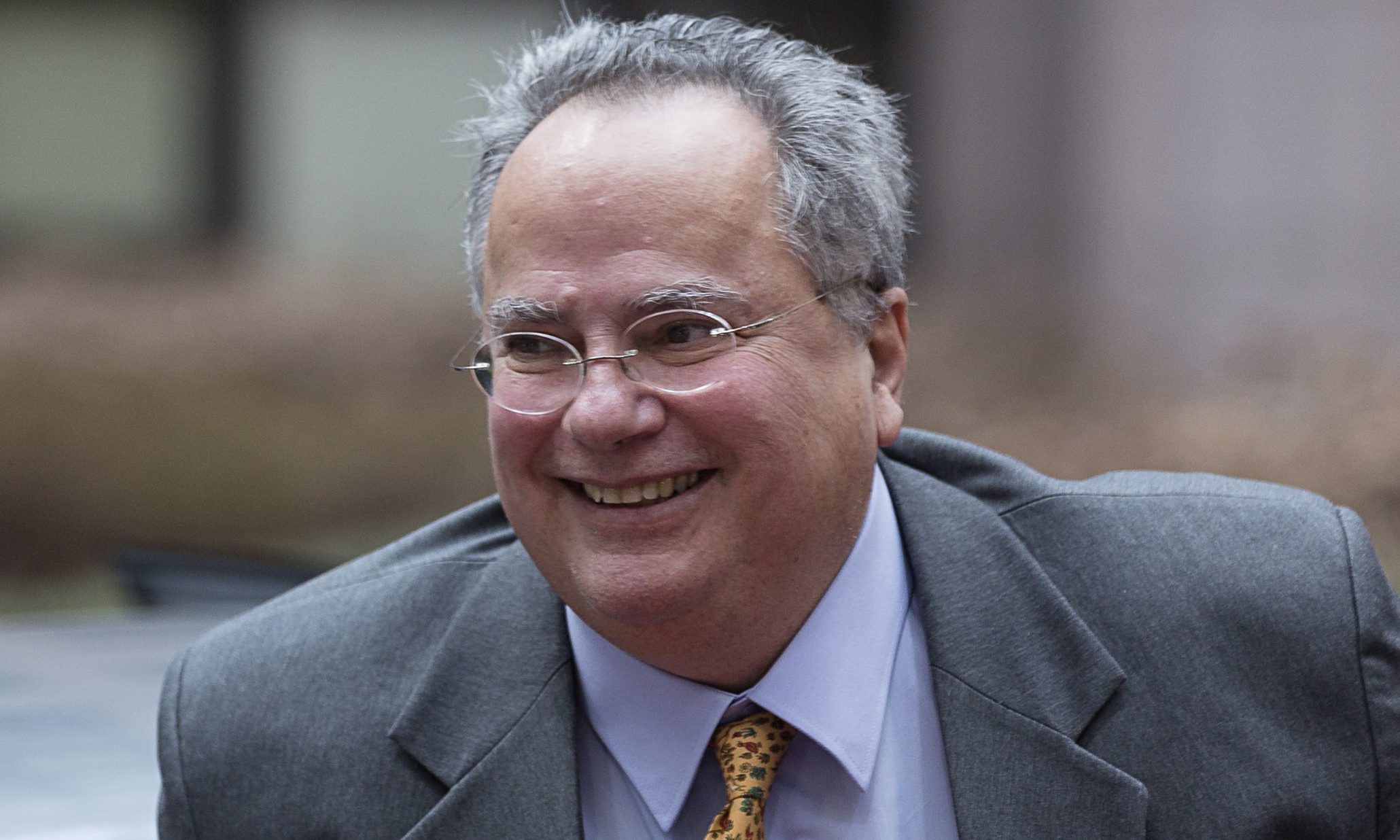 Greek Foreign Minister, Nikos Kotzias, will be in Southeast Asia from 27 November to 1 December, where he will hold official visits to countries in the region, as part of the multidimensional and active foreign policy of Greece and the government of Alexis Tsipras.
Opening up to the emerging markets of these countries marks the government's effort to attract investment, know-how and co-operation in the economic field, reinforcing Greece's geopolitical position.
The first stop of Nikos Kotzias' tour will be India on 27-28 November, one of the countries participating in the initiative of the Greek Foreign Ministry, the "Forum of Ancient Civilizations". The joint contacts within the forum has strengthened the relations of the two countries, giving them the opportunity to deepen and enrich their relations. A fact that is also evident from the signing of agreements on air transports and the cooperation of renewable energy sources.
During his stay, the FM will meet with his counterpart Sushma Swaraj and Deputy Foreign Minister Mobashar Jawed Akbar to discuss global and regional developments, as well as bilateral relations. He will also address the independent think tank Observer Research Foundation and pay homage to Mahatma Gandhi, the father of the Indian nation.
The next station of Nikos Kotzias will be Singapore, where he will meet with his counterpart Dr. Vivian Balakrishnan. It is the first visit of a Greek Foreign Minister and the issues to be discussed are expected to be the prospects for improving trade, shipping, investment and tourism flows, strengthening cooperation in the construction and infrastructure sectors and connectivity, in light of the momentum given by similar initiatives, such as the Chinese One Belt One Road, the new technologies/telecommunications, the tax policy issues, the mutual support for applications in International Organizations, and the further strengthening of cooperation in the cultural and educational sector.
A milestone in the process of maturing bilateral relations is the forthcoming launch of the Greek Embassy in Singapore, which is expected to contribute decisively to the further substantial improvement of bilateral relations.
The last stop at the Greek Foreign Minister's tour will be the capital of South Korea, Seoul. During his visit, Nikos Kotzias will meet with his counterpart, Kang Kyung-wha, and then will be received by Prime Minister Lee Nak-yon. Nikos Kotzias will also have a meeting with the Eminent Metropolitan of Korea, Mr. Ambrosios. This will be the first of a Greek Foreign Minister to South Korea.
The agenda will include developments in major international and regional issues, while with regard to bilateral issues, it is expected that discussions will focus on the prospects of strengthening South Korean investments in Greece, particularly in the infrastructure, tourism, innovation and high technology sectors./IBNA