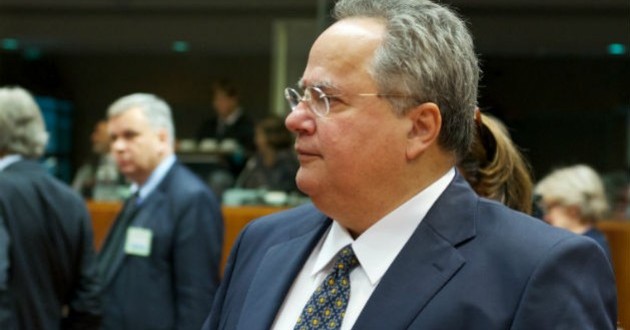 Athens, May 21, 2016/Independent Balkan News Agency
By Spiros Sideris
The spring session of NATO Foreign Ministers of May 20 came to an end, with the second session, which was devoted to the NATO-EU relations and the developments in Afghanistan, respectively.
In his statements the Greek Foreign Minister noted the distinct role of NATO and the EU and the need to develop such cooperation without the exclusion of any Member State of each of the two organizations. Moreover, he underlined his respect for the institutional integrity and autonomy of decision-making process of each Organisation. Finally, he noted that the full access and participation of Allied countries, which are non-EU members, to the European capabilities and actions is desirable and acceptable, as long as the EU Member States, which are not members of the Alliance, enjoy the same treatment.
The meeting on Afghanistan was held in composition Resolute Support Mission (ie with participation of partners contributing to the NATO mission RSM) and the presence of the Foreign Minister of that country. The Allies were informed by the latter for the efforts of his government to achieve peace and national reconciliation and to promote political and economic reforms. Also, there were updates concerning the security situation, from the new Commander of the said NATO's mission, and the political developments in the country, from the Senior Civilian Representative of the Alliance.
Nikos Kotzias stressed that Greece supports the efforts of the international community (UN, EU, NATO) to restore peace and security in Afghanistan through a holistic approach, which in addition to the security aspect will include socio-economic development policies, fight against corruption, strengthening democratic institutions and respect for Human Rights, including the restoration of the equal status of women.