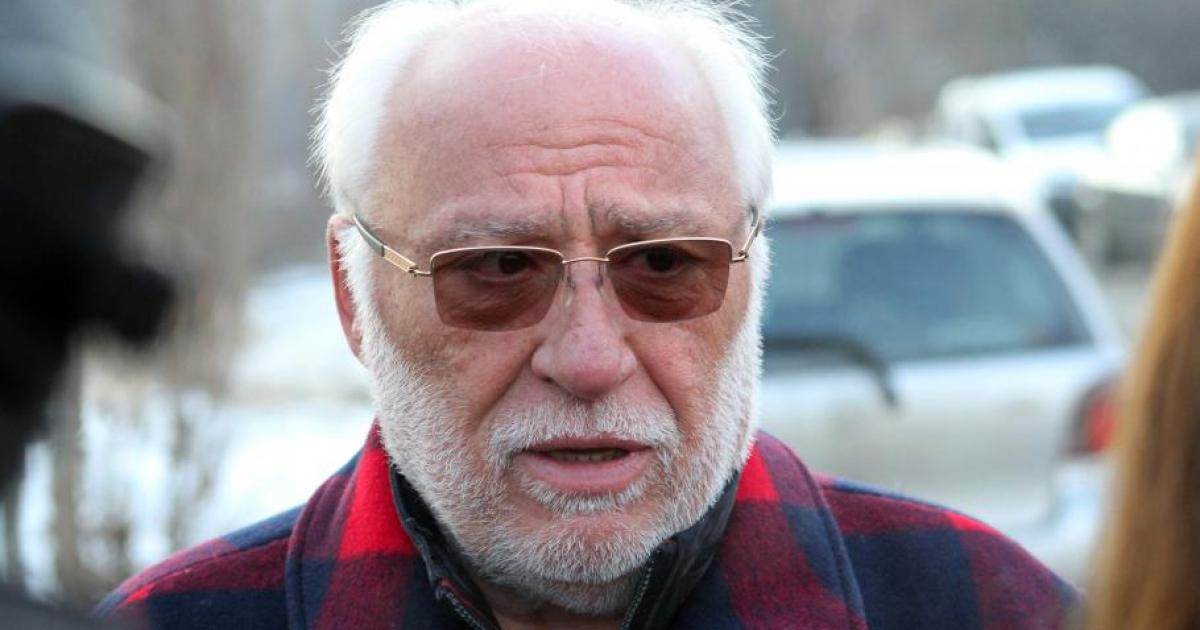 Mystery continues to surround allegations of a link between the March 2018 poisoning attack on former Russian intelligence officer Sergey Skripal and the April 2015 poisoning of Bulgarian weapons industry businessman Emil Gebrev.
The link, according to claims by the website Bellingcat, takes the form of Sergey Fedotov, an officer of Russian military intelligence GRU, who the website said was in fact Denis Sergeev, a high-ranking GRU officer and graduate of Russia's Military Diplomatic Academy.
Official interest in Bulgaria in the alleged poisoning of Gebrev and his son was revived by reports about claims that Fedotov was involved in both attacks.
In February 2019, it emerged that while the investigation into the Gebrev case had been suspended in April 2016, it had been resumed in October 2018 after Gebrev wrote to Prosecutor-General Sotir Tsatsarov saying that the businessman suspected that he had been poisoned with a substance from the Novichok family, the poison that the UK says was used in the Skripal attack.
In February, Tsatsarov confirmed that Fedotov had been in Bulgaria in 2015, arriving on February 5, departing on February 22, arriving again on April 24 and departing on April 28, and then arriving once more on May 23 and leaving on May 29.
It was on April 28 2015 that Gebrev fell ill while at a restaurant in Sofia. Gebrev went into a coma and was treated by military medical specialists for poisoning with an unknown substance. Gebrev's son and the commercial director of his company also fell ill with signs of poisoning in the days after his collapse, albeit with lesser symptoms, Bellingcat said.
Tests do not appear to have confirmed the identity of the substance used against Gebrev. Tsatsarov has told the media that no chemicals listed in the Convention on Chemical Weapons had been found in tests on the substance. However, Bellingcat quoted experts as saying that Novichok was not on the CWC list.
In mid-February, there were talks on the case between UK ambassador in Sofia Emma Hopkins, Prime Minister Boiko Borissov, Interior Minister Mladen Marinov, security and intelligence chiefs, and Tsatsarov.
Marinov said afterwards that many lines of inquiry were being pursued. He said that small amounts of phosphorous organic matter had been found in Gebrev's coffee and salad, but they were not thought to have been the cause of his illness because of the minute quantities involved.
Hopkins confirmed after the February 11 meeting that Bulgarian and UK authorities had been working together on the Gebrev case in recent months. In the days after the meeting between the British ambassador and the top-level Bulgarian authorities, reports said that UK intelligence officials were in Bulgaria in connection with the Gebrev case.
Tsatsarov has commented that some of the claims in the media regarding the Gebrev case are speculation rather than fact.
Since the flurry of statements and reports in the first half of February, there have been no further updates from the Prosecutor's Office or any other state body in Bulgaria on the case. Technically, pre-trial proceedings have been initiated for attempted murder by an unknown perpetrator, meaning that if a decision is made to formally lodge charges in court, it would be customary for the Prosecutor's Office to make a statement on the matter. Until then, mystery and speculation will continue to surround the alleged connection between the two cases./IBNA