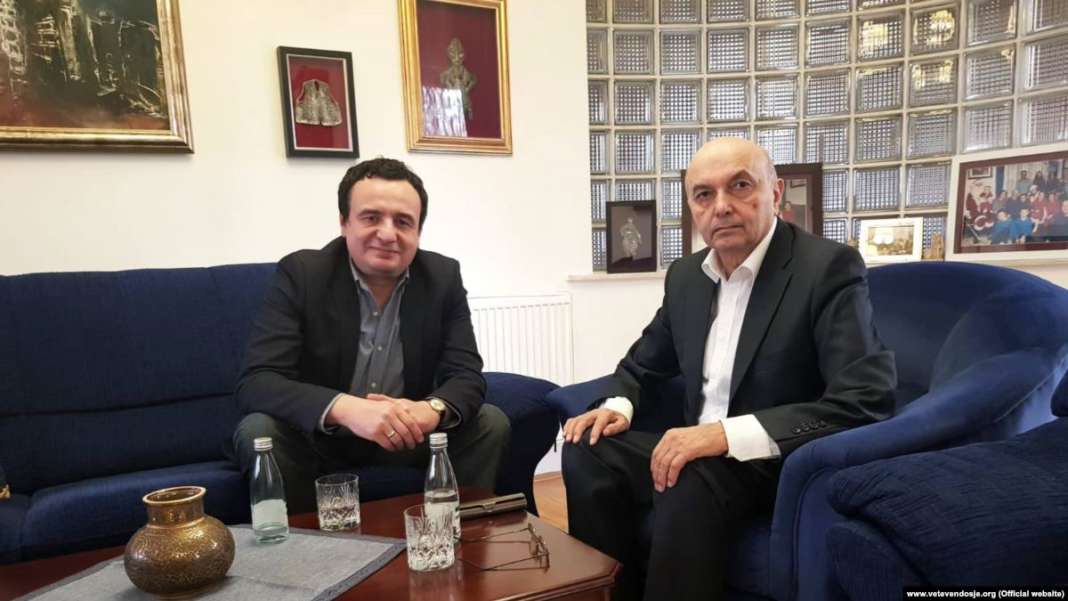 The Democratic League of Kosovo said Thursday night that "in good faith and in all willingness to reach an agreement, a bid to the Self-Determination Movement for co-governance was submitted".
No more details were given, nor did the Vetevendosje Movement make any comment on the offer.
The two parties met on Thursday afternoon, and after the meeting neither the leader of the Self-Determination Movement Albin Kurti nor the leader of the Democratic League, Isa Mustafa, made any comments, sparking rumors on local media and social networks that the talks may have failed.
The Democratic League later wrote on social media that "all the assumptions and hypotheses that are circulating in the media tonight about today's discussions between LDK and LVV are untrue. The LDK, in good faith and in all willingness to reach an agreement, has submitted an offer to the LVV for co-governance".
The Vetevendosje Movement said that "talks have become more intense and there are already new opportunities on the table, but there is no agreement yet", leaving open the possibility of new meetings.
Talks between Vetevendosje and the Democratic League resumed after a long break, following the first parliamentary meeting held on December 26.
Glauk Konjufca of the Vetevendosje movement was elected to parliament, though throughout the negotiations since the October 6 election it has been said that the post belongs to the Democratic League.
This widened the gap between the two parties that disagree over the Democratic League's demand that the post of the president be included in the agreement for the formation of a government coalition./ibna