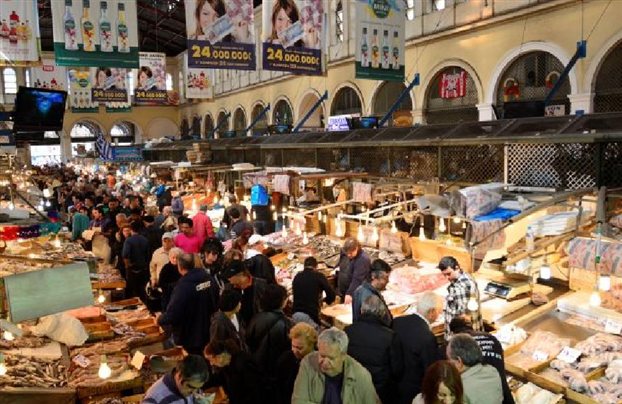 Athens, December 19, 2014/ Independent Balkan News Agency
By Spiros Sideris
The mysterious women returned this year to the Varvakeio Market, gving away thousands of Euros to those who cannot afford to shop for the festive table. At about 11 am started circulating the information that 12 women arrived in Varvakeio with a jeep or van and scattered to the shops.
Reportedly, they are women who work as executives in a multinational company, which name is guarded jealously. They entered the market, went to the shops and gave owners 3,000 Euros, so that they can offer free food to consumers who could not afford to buy what they wanted for the festive table.
It should be noted that these women have visited the Varvakeio Market in previous years, Christmas and Easter, offering thousands of Euros to help people in need. However, as in previous years, no one was able to capture them in a photograph.
Indeed, last year some people were talking about a clever trick of the butchers to attract people to their shops in Athena Street, as the daily "Imerisia" had reported.