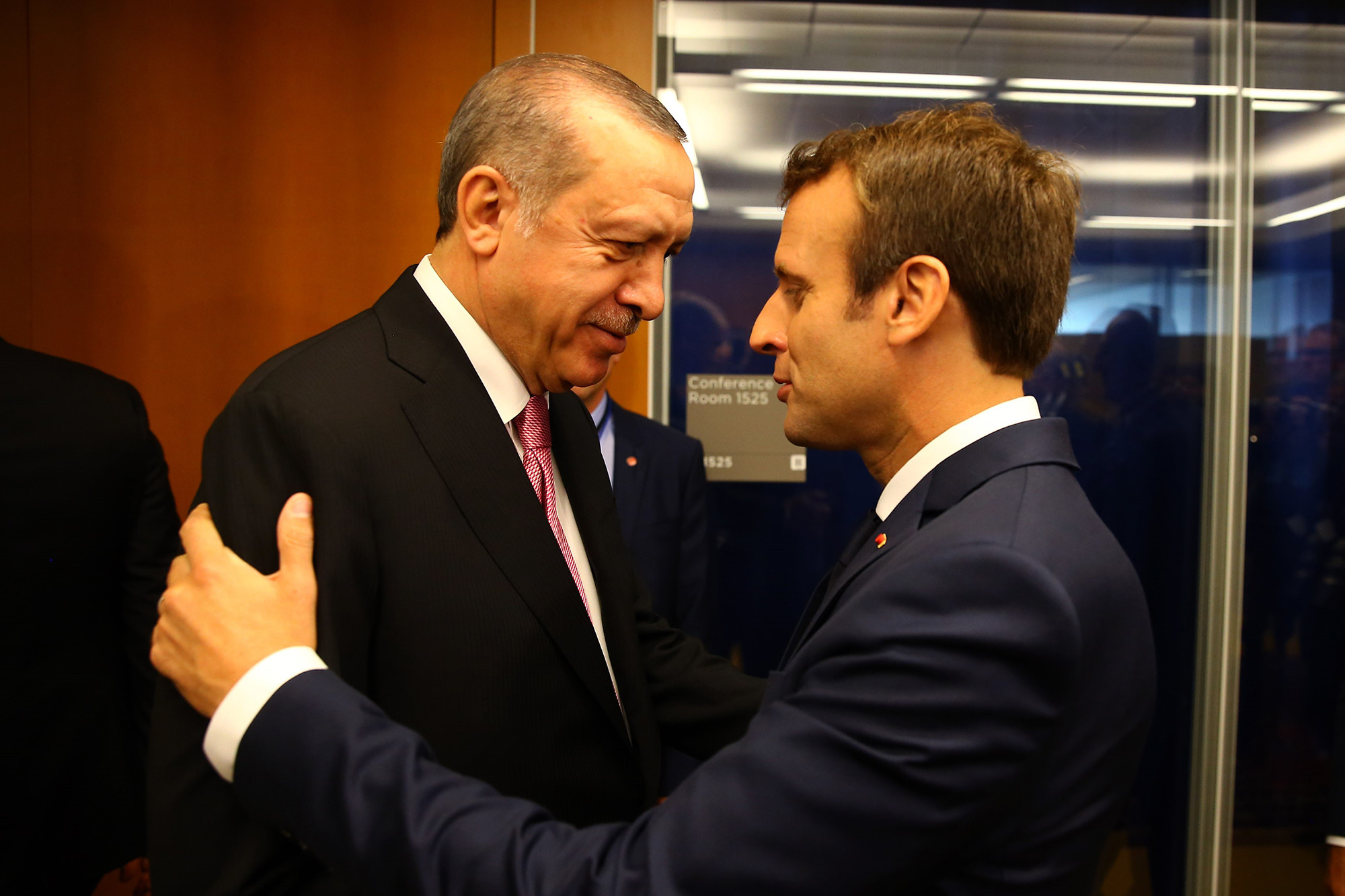 The Turkish President Recep Tayyip Erdogan is visiting Paris, today (Friday, Jan. 5) and is optimistic about the outcome of it, having said that it will improve relations between France and Turkey. This will be his first France visit after the failed coup of July 2016 and amid harsh European criticism and EU concern about the (continuing) violation of human rights in the country. Macron and Erdogan have met at international summits, however, this will be the first get together of the two politicians.
In an interview with French broadcaster LCI on Thursday, only a day ahead of his one-day visit to Paris, Erdogan said Turkey and France will "take important steps" on economy and politics, reads state-run Anadolu (AA).
"I will make my first visit to Europe for 2018, to meet my friend Emmanuel Macron", said Erdogan, stressing that the two of them have started off on the right foot.
"France and Turkey have many important steps to take politically, strategically and economically",  Turkey's head underlined, appearing glad for this trip of his.
Erdogan mentioned also his "excellent" relations with former presidents of France, Jacques Chirac and Nicolas Sarkozy and noted that, with Macron, "The steps we took until now with Mr. Macron", too, "are all in the right direction and I have a lot of hopes in Mr. Macron, especially as we have trilateral cooperation among Turkey, France and Italy, in the field of the defense industry."…/IBNA
Photo: Getty Images