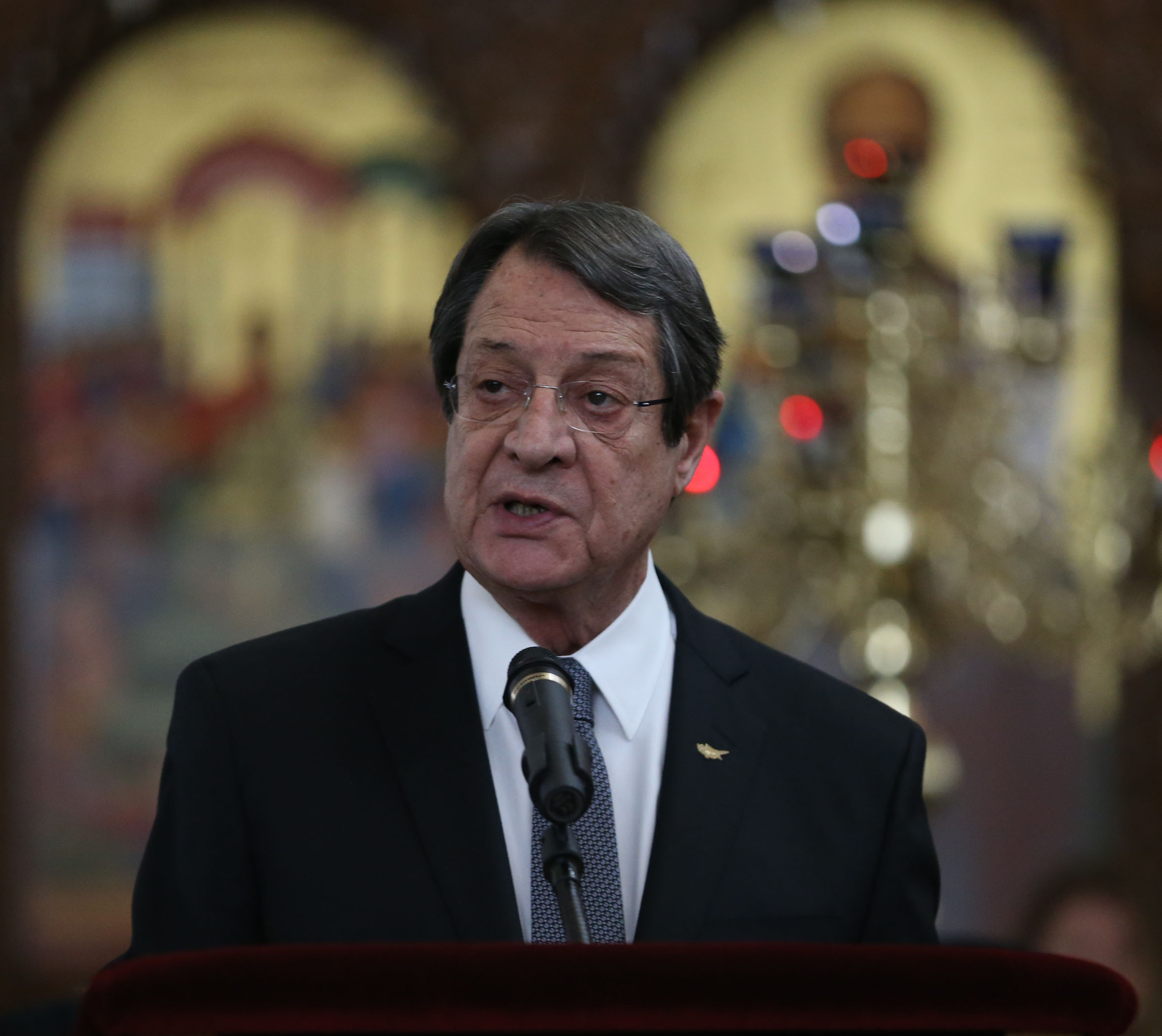 The support given by the EU 27 is a reiteration of the need to avoid any violation of sovereign rights of a Member State, said on Sunday evening, the President of the Republic of Cyprus, Nicos Anastasiades.
In his statements to the journalists, on the sidelines of the Clerical Assembly on the occation of the 40th anniversary of the Archbishop of Cyprus in the Church of God of Sophia, invited to comment on the outcome of the last informal European Council held in Brussels, the President of the Republic said that "there is no doubt that the support given by the 27, and I hope that this will be the position of the European Council, is a repetition of the need to avoid any violation of the sovereign rights of a Member State.
We do not need neither arrogance nor the creation of a climate that will not wisely allow us to handle what we owe".
Invited to comment on the provocative statements from the occupied areas and to an observation that he has often expressed readiness to resume talks to find a solution to the Cyprus problem, the President said that "in order for one to go to negotiations there must be the necessary conditins. And while there is such behavior, you realize that under threats or under blackmail it is not possible to have a free will to reach a solution that will allow the expectations of our people to be justified. And so Ankara and our Turkish Cypriot compatriots must realize that for there to be a prospect and a future – and for the benefit of our people – there must be mutual respect.
I believe that the violation of international law, the violation of human rights, the enforcement via force of the various policies decided at whatever centers, is a response to what our people, whether Greek Cypriots or Turkish Cypriots, are expecting"./IBNA
Photo: pio.gov.cy