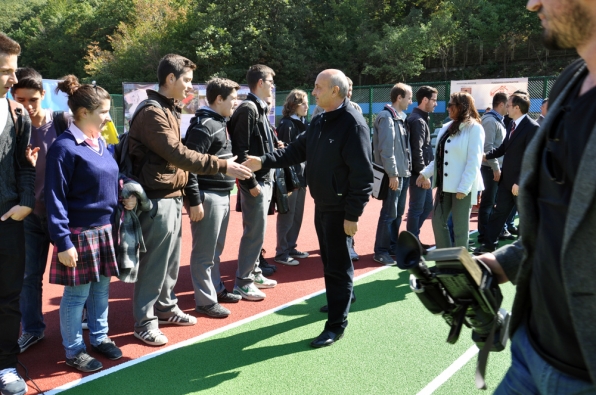 Pristina, October 4, 2013
Leader of the Democratic League of Kosovo (LDK), Isa Mustafa has continued the electoral campaign today. Today he has held activities in the capital where he had a meeting with the youth of Pristina.
Rather than making promises, Mustafa has presented to young people what has been done so far.
Mustafa said that so far, the municipality of Pristina has completed 11 gyms, 30 sport fields in schools, 47 sport fields in the city quarters, 7 playing grounds for children funded by the municipality of Pristina and 4 of them funded by the European Commission, etc. /ibna/