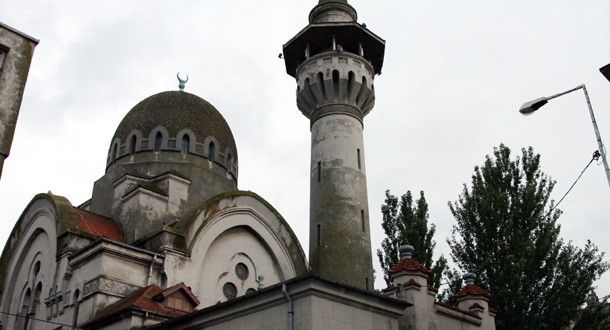 Bucharest, July 6, 2015/ Independent Balkan News Agency
By Daniel Stroe
The head of the Muslim Community of Romania Mufti Muurat Yusuf said he was stunned by former President Traian Basescu's recent statements according to which the planned construction in Bucharest of the largest mosque in Europe and of a Muslim University poses a risk to national security and Europe's alike.
"These are attempts to divide the public opinion by a political conflict with religious tendencies. They said that after the mosque in downtown Bucharest is completed, 6,000 Muslim students will come to Romania, which will become a Balkan center of Islam. I assure you that there will never be in Romania a Muslim theological university and, on top of that, there are not 6,000 Muslim theology students in Bulgaria, Bosnia and Macedonia taken all together! (…) Former President Basescu should not involve the Muslim community in a political conflict with a religious pretext!" Mufti Yusuf declared in a press conference in Constanta today.
Yesterday, while attending a political event, former President Traian Basescu said that the idea of building in Bucharest the largest mosque in Europe and a Muslim University for 6,000 students represents a risk to national security and that in his opinion, this is a situation for the country's Supreme Defence Council (CSAT) to analyze.
"There is no greater risk to national security than bringing Muslim students to Romania and exporting them further to Europe (…) I think such decisions are at least reckless, if not downright anti-national," Basescu said in remarks at the meeting of representatives of the regional leaders of the People's Movement Party (PMP).
Mufti Yusuf considers that Basescu's statements threaten to divide the Romanian society on religious criteria, to start false topics of debate, and possibly an unprecedented "witch-hunt."
"I am sorry to see that the former President has been misinformed on our future place of worship in Bucharest and that in his turn he circulates this information, but in order to restore the truth, let me remind him that during two official visits he paid to Turkey in 2011 and 2014, when I accompanied him, he and his counterpart agreed to allot land in Bucharest for the building of this mosque and of a Muslim cemetery. Conversely, the Turkish President committed to making available in Istanbul the necessary land plots for building a Romanian Christian church and a cemetery for the Romanian community in the Turkish metropolis," said the Mufti.
The mosque, which is said to be the largest in Europe, will be raised on a lot of land given by the Romanian Government in Bucharest. It is designed to spread on 11,000 square meters and is scheduled to break ground in the next three years. About 67,000 Muslims live in Romania, 10,000 of them in Bucharest.