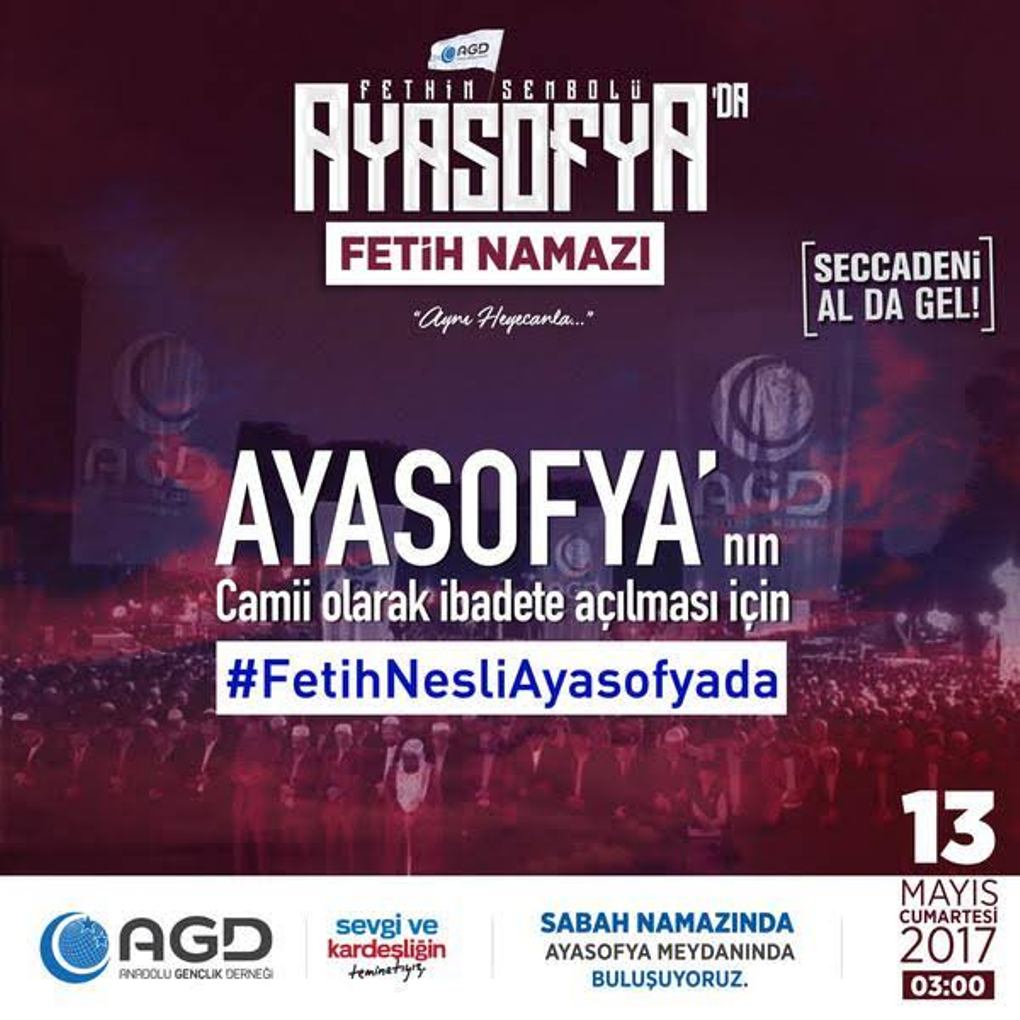 They are calling for Hagia Sophia to be turned into a mosque
A call for Muslim prayer outside Hagia Sophia in Istanbul is being organized by the self-proclaimed "Association of Anatolia Youth" with the aim of repeating their demand to turn the site into a Muslim mosque.
With posters on the streets and with messages on the internet, the Association – which has relations with extreme Muslim organizations – invites people to gather tomorrow (Saturday) at 3pm to pray outside of Hagia Sophia. Their motto is the prayer of the "Fall" (of Constantinople) and they call people to pray. In sketches published on the internet they proclaim that either Hagia Sophia takes us or we will take Hagia Sophia.
It is not known how many people will be gathered, however, a similar initiative last year had gathered about 5,000 people.
In the past Recep Tayyip Erdogan had indirectly avoided accepting the request made by Muslims who persistently asked him to turn Hagia Sophia to a mosque, by pointing out that "many mosques remain empty at the time of prayer. Let these fill first and we will see.
However, Turkish state television TRT during Ramadan had organized the broadcasting of television broadcasts from inside Hagia Sophia, with an imam reading excerpts from the Quran.
The association chairman Salih Turaan in his earlier statements argued that "Hagia Sophia is the symbol of the Fall, it is the crown of Islam in the West". He promotes the request for conversion into a mosque, noting that the conversion of Hagia Sophia from a mosque to a museum in 1934 "was illegal". The decision to convert Hagia Sophia to a museum was taken by the founder of the Turkish Republic Kemal Ataturk.
The association that organizes the ceremony is in line with that of political Islam that follows the tradition of the historic leader of this political space, Necmettin Erbakan, and does not have the best relations with the ruling AKP party, although they come from the same political space./IBNA