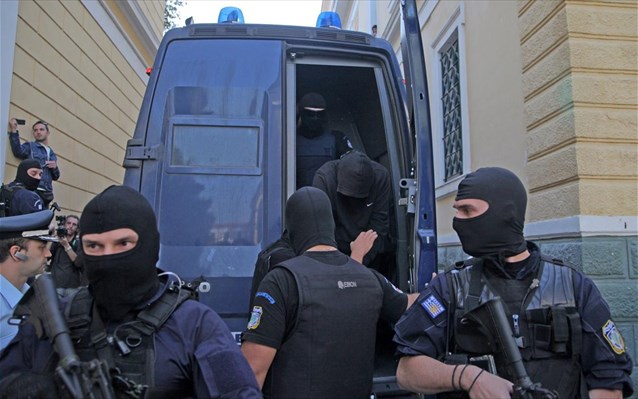 By Christos T. Panagopoulos –
Giorgos Roupakias, the man who confessed about having murdered 34-year-old Pavlos Fyssas in Keratsini, and who has been incarcerated in the Malandrino prison, was conducted on Tuesday before judicial authorities, according to Greek media.
The perpetrator was subpoenaed by prosecutors, in order to plea for the crime of inclusion and participation in a criminal organization.
Roupakias had requested and received a due date to prepare his plea, in order to be informed of the indictment drawn up against him.
Source: Naftemporiki