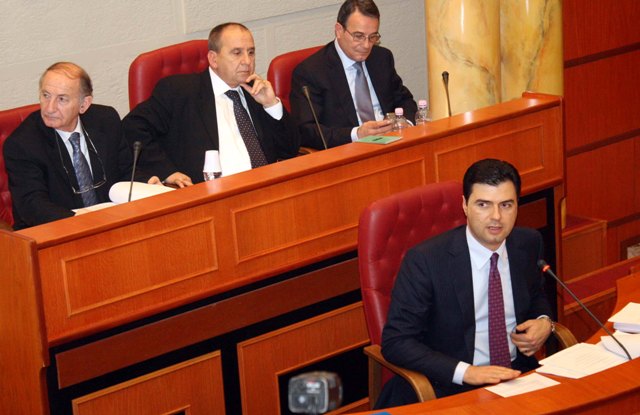 Tirana, October 3, 2013
While the meeting of the municipality council of Tirana was scheduled to take place this evening, the absence of the councilors of the Socialist Party and Socialist Movement for Integration has led to the failure of this meeting.
After SP and SMI joined forces into a coalition, Democratic Party has lost the majority of councilors in the Municipality of Tirana, a majority which was won in the 2011 elections, when DP and SMI were racing together in the elections.
But, the alliance between head of SP, Edi Rama and head of SMI, Ilir Meta, has also been reflected in the municipality, which means that the meeting could not take place without the presence of SMI and SP councilors.
Today's meeting was expected to elect the new chairman of the Municipality Council and the approval of the new councilors after the departure of those who resigned and elected for parliament. /ibna/