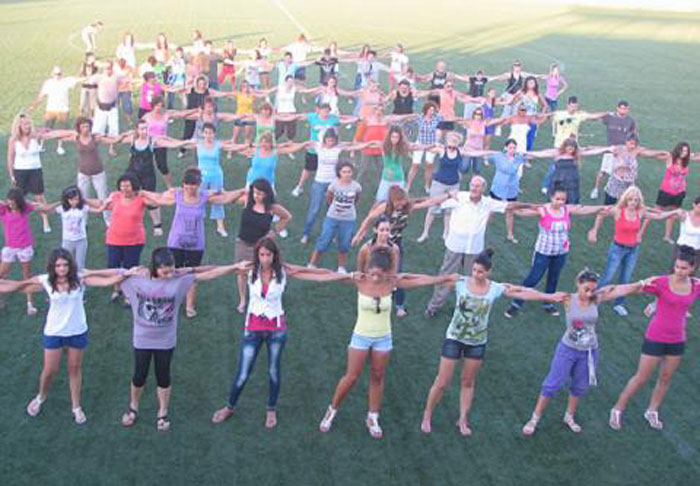 Review Hari Stefanatos
The municipality of Agia Napa aims to break the Guiness record for the largest dance chain formed in the dances: "Kalamatiano", "Sirtaki" and the Russian traditional dance "Kalinka". Until now over 25 dance groups from all over Cyprus have signed up.
The municipality of Agia Napa said in a statement that: "This large dance event will be held at 5:00 p.m. on Sunday, September 28, 2014 along Makarios Avenue in the center of the city. The event is part of the events and celebrations of the 30th Festival and of the festivities for the 20th anniversary of the Municipality of Agia Napa".