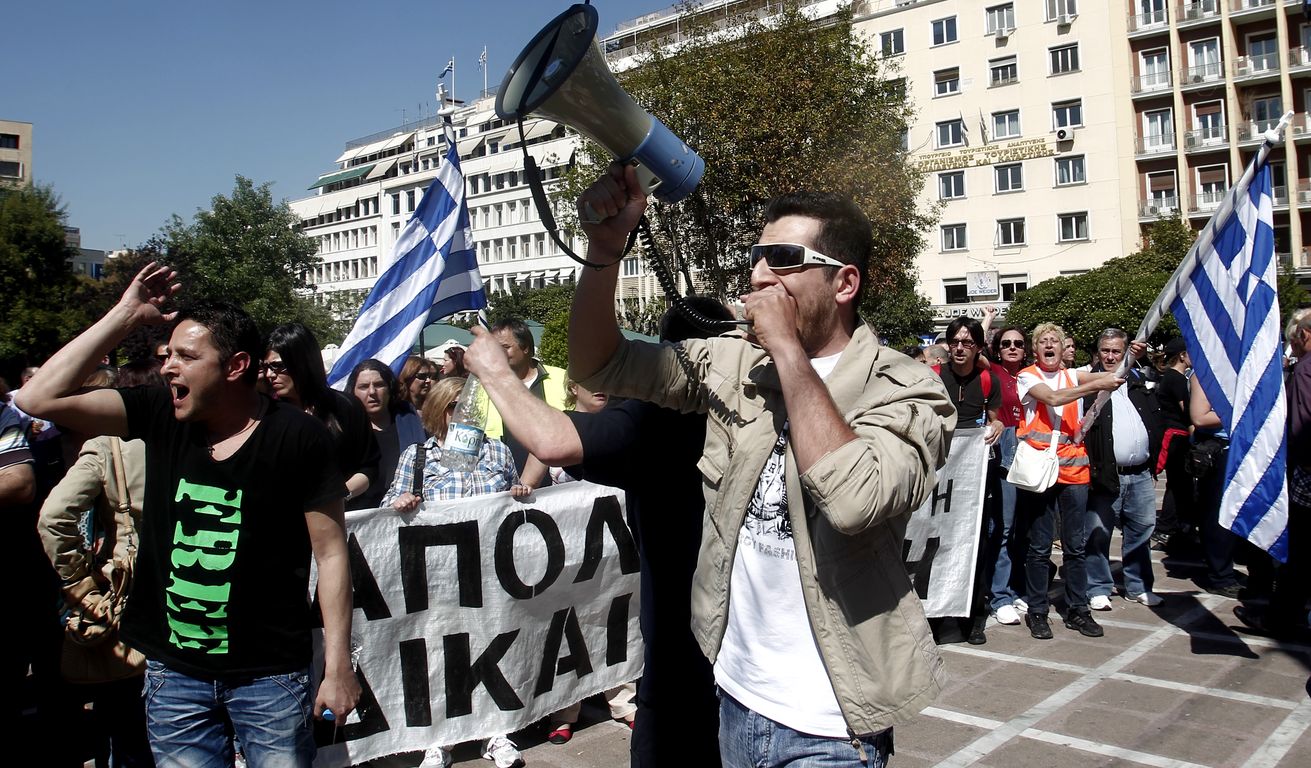 By Christos T. Panagopoulos
All municipal services were suspended on Monday, due to a 24-hour strike that public servants have declared, complaining about Ministry of Administrative Reform's decision to put on mobility status approximately 12.500 individuals.
The agreement among Troika's representatives and Minister, Kiriakos Mitsotakis, has already been the subject of severe criticism, with main opposition Left Party, SYRIZA, accusing Samaras's government of "a pogrom, demolishing all labor institutions".
In the meantime, representatives of the Central Union of Municipalities and Village Communities (KEDE) were to attend a crucial meeting at noon with Mr. Mitsotakis and Minister of the Interior, Yannis Mihelakis, after which they would evaluate all the data, in order to define their next moves.
Furthermore, KEDE urged municipal servants in Attica region to go on work stoppage at 12:00 until the shift's end, after a decision Greece's public sector trade union federation, ADEDI, was made.
Source: AMNA