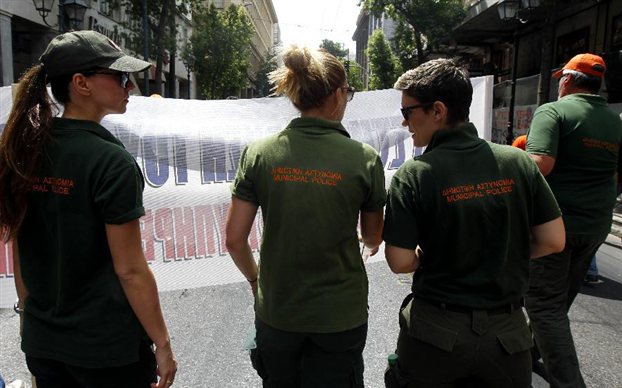 By Christos T. Panagopoulos
Tensions rise between the Greek government and the syndicate representing municipal servants, with the latter announcing on Tuesday a new 24-hour strike and a protest in Athens's Karaiskakis Square at 11:00, complaining about government's decision to apply the mobility measure, which affects at least 12.500 workers.
According to AMNA, only social welfare services will operate on Tuesday. Furthermore, municipal police officers are going to join the protest, after a decision was taken by their union.
In the meantime, representatives of the Central Union of Municipalities and Village Communities (KEDE) have already programmed a new meeting with the heads of the competent Ministries, Yiannis Mihelakis and Kiriakos Mitsotakis.
The discussion is mentioned as crucial, as KEDE demands specific answers about how the government will substitute the school guardians and municipal police officer's responsibilities.
Source: AMNA