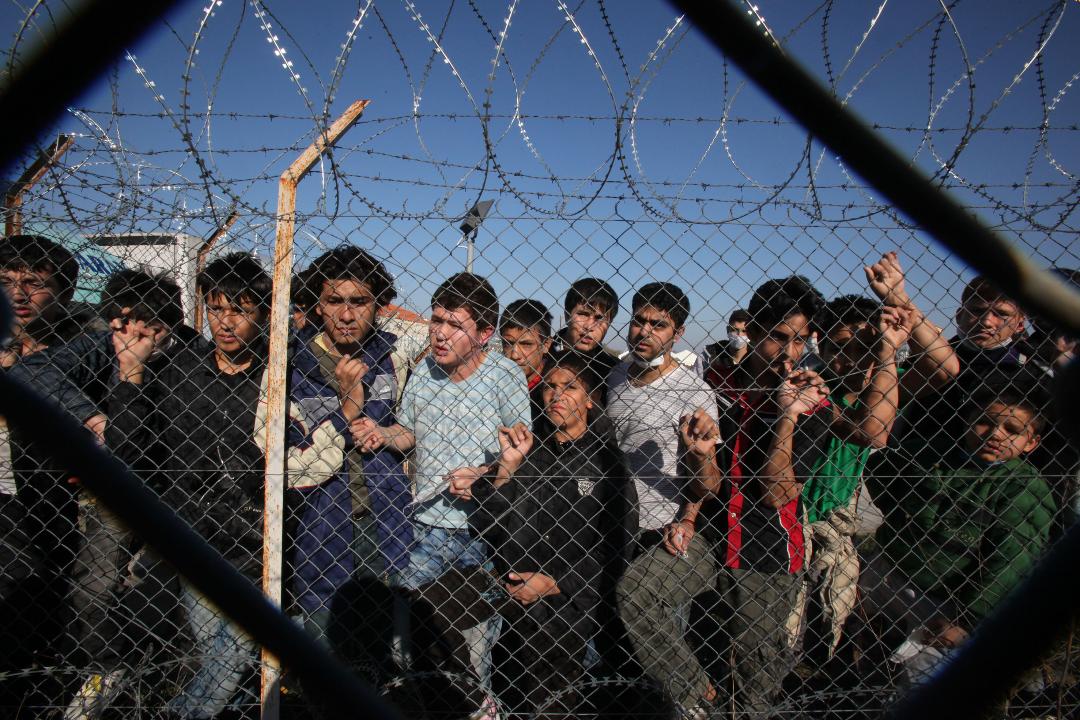 Racist and xenophobic incidents in Greece increase worryingly, while the government, via the responsible minister in the European Parliament, speaks of "inability to manage" the refugee-migration issue.
The Minister for Citizen Protection, who was in the European Parliament's committee responsible yesterday, in response to the MEPs' questions stated that "the problem on the islands is explosive. It is beyond anyone's ability to get it under control", adding that even if the whole EU mechanism had been mobilized, " it would not be able to deal with this tsunami of people".
SYRIZA spoke of "a cynical confession of the catastrophic inadequacy of the government". The main opposition points out that the basic prerequisites for managing the issue are internationalization, respect for international law, a reception and settlement plan, as well as humanitarian aid.
At the same time, SYRIZA accuses the government of K. Mitsotakis of facing the results of a "xenophobic rhetoric" through which he "instigated the reactions we see today from radical networks and right-wing mayors".
The extreme reactions of residents who disagree with the transfer of vulnerable asylum seekers from the islands to the inland have caused great concern. Roadblocks, threats to hoteliers who have accepted to offer rooms, stones on buses carrying refugees and immigrants, even student marches and school occupations demanding that "illegal immigrants leave" have been reported in recent days. Yesterday an Iranian student in Thessaloniki was attacked with a knife by strangers who warned him not to come to school again.
Disturbance within New Democracy for the statements made by its members
At the same time, MPs from the government party appeared to indirectly support racist movements, sparking strong reactions even within their own party. A typical example is that of New Democracy MP K. Kiranakis who defended the "patriotic barbecue with pork and alcohol" organized by a far-right group outside a refugee camp in northern Greece.
A statement which his colleagues backed up, yet he himself today tried to revise. The Prime Minister's sister and New Democracy member D. Bakoyannis responded fiercely, speaking of "lack of humanity".
According to a report from the government's side, the prime minister, while returning from China, expressed his dissatisfaction with the statements made by his executives, but there has been no official statement on the subject.
SYRIZA accuses him of remaining "silent". "K., trapped by his far-right wing, instead of publicly condemning the racist and xenophobic rhetoric, he simply says nothing. He practically welcomes it. He hopes that he will be able to cover up the chaos he has created", a SYRIZA spokesman commented. /ibna