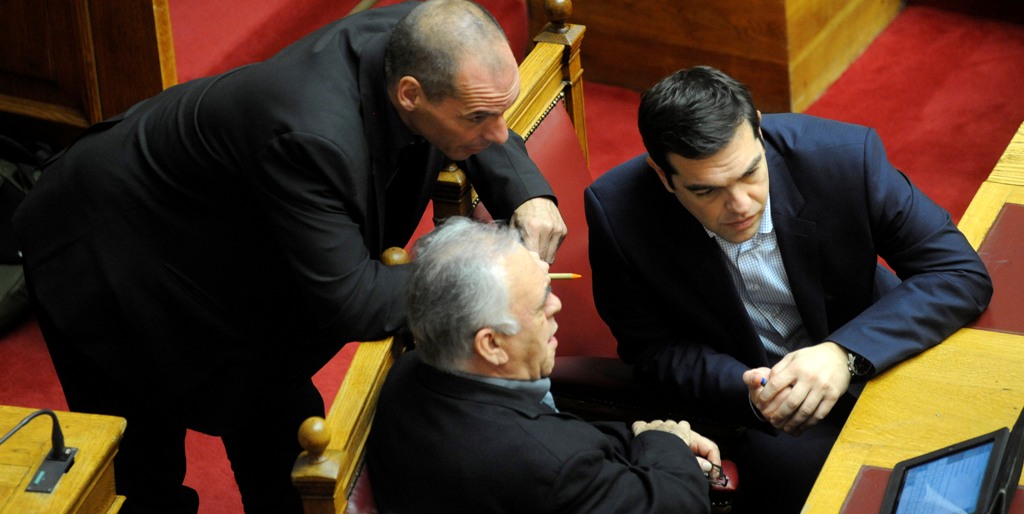 Athens, April 29, 2015/ Independent Balkan News Agency
By Zacharias Petrou
A multi-bill aimed at coming closer to an agreement with international creditors was not be presented by the Greek government to the Euro Working Group that convened in Brussels Wednesday.
It is also unknown exactly when the multi-bill will be tabled in parliament as it first has to be discussed at party level and at a cabinet meeting. The mulit-bill was supposed to be presented as soon as possible to creditors in a bid by the government to show it is serious about acting on pledges to secure aid.
Nevertheless, negotiations at the Brussels Group level are set to resume Thursday even though the Greek aside still appears divided if it wants actually wants to agree a deal with the country's creditors at all.
Greece's new chief negotiator with the country's creditors says the government will maintain certain "red lines" or off-limits areas on which it will not budge, but will also compromise "as part of a political plan." Judging by statements made by cabinet ministers Wednesday, it could be that a deal is still far from a formality.
"If the only thing a compromise does is lead to another, there is no sense doing it," Alternate Foreign Minister for International Economic Relations Euclid Tsakalotos said in a radio interview.
Energy Minister Panayiotis Lafazanis, who is also the head of SYRIZA's so-called Left Platform, on the other hand voiced strong opposition to finding middle ground, saying that an "honest compromise" with creditors was not an option.
"There will be no compromise as Greece's partners are demanding fresh pension and salary cuts, selling off the country, new taxes and more deregulation," Lafazanis said in an interview with Crash magazine published Wednesday.
"Our government is not going to surrender and SYRIZA is not going to sign up to new measures that will hurt the working classes," he said.
Moreover, Greece's deputy Labor minister Dimitris Stratoulis made it clear that Athens will not agree to demands for further pension cuts.
Meanwhile, Finance Minister Yanis Varoufakis insisted in a German newspaper interview that he is still in charge of Greece's team handling crucial talks with creditors, despite the Prime Minister reshuffling the negotiating team earlier this week.
"Yes, I am in charge. I am still responsible for the talks with the Eurogroup," Varoufakis told the weekly Die Zeit in an interview to be published Thursday.
"I'm supported by various government members, not least by good friend Euclid Tsakalotos. The fact that some media are portraying as if he is replacing me in the talks is just another proof of how low journalistic standards have sunk," he said.