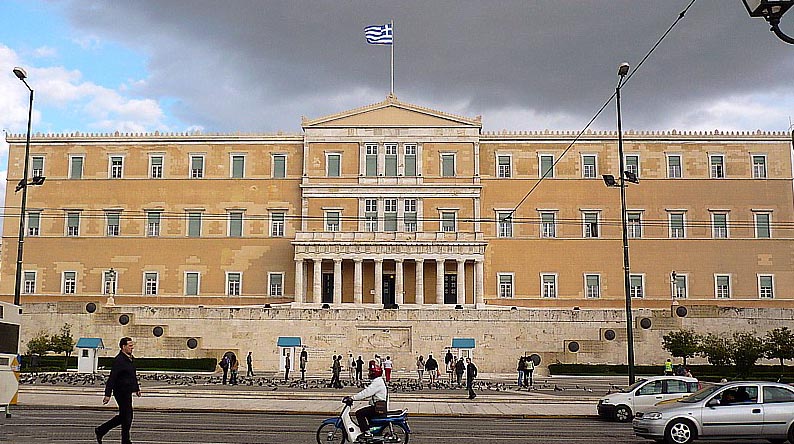 The 944-page multi-bill containing the measures agreed with international creditors was approved by the relevant parliamentary committees on Tuesday by a majority vote.
The Syriza and ANEL coalition government MPs voted in favor of the provisions contained in the omnibus bill while all opposition parliamentarians voted down the legislation in principle.
The measures set to be approved include spending cuts, additional pension cuts in 2019 and higher income tax in 2020.
The legislation will be discussed at the parliament plenum on Wednesday and Thursday amid reactions by Unions who plan to bring the country to a grinding halt. Wednesday's general strike is expected to affect services across the country, from schools and hospitals to public transport. Ferry services will be paralyzed during the 24-hour general strike that will also see the civil service come to a halt and flights disrupted.
Journalists went on strike Tuesday resulting in television and radio news broadcasts not airing, news portals not being updated and Wednesday's press not circulating.
The debate in parliament so far has been fierce, with Finance Minister Euclid Tsakalotos staunchly defending the multi-bill and opposition party MPs calling for his resignation.
Tsakalotos focused on a set of "countermeasures" worth almost 7.5 billion euros which the government is introducing that, in his view, will offset extra austerity in coming years. However, main opposition New Democracy party MP, Makis Voridis, and PASOK deputy, Andreas Loverdos, called on the Fin Min to "honor his word" and resign since he had promised to do so if the income tax-free threshold was slashed.
Representatives of various professional groups who were invited to debate the multi-bill at parliamentary committee level on Tuesday also expressed their opposition to the measures agreed with creditors. They branded the agreement a "new MoU" and said it will lead the economy to further troubles./ΙΒΝΑ