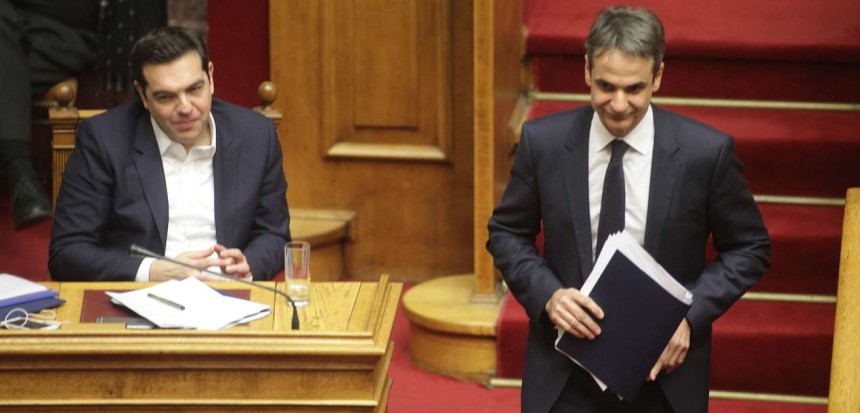 Athens, May 23, 2016/ Independent Balkan News Agency
By Zacharias Petrou
Hellenic Parliament approved with the votes of ruling Syriza and ANEL Members of Parliament the multi-bill containing prior actions necessary for the conclusion of the country's first bailout program review.
On Monday the Euro Working Group will assess the measures implemented by the Greek government towards tax and pension reform, dealing with non-performing loans, forwarding privatizations and putting an automatic spending cuts mechanism in place. On May 24 the Eurogroup will meet to discuss the pending review with the Greek government now expecting a successful conclusion.
Late on Sunday, the government saw all 153 of its MPs back the multi-bill in parliament. However, Syriza MP Vassiliki Katrivanou voted for the legislation "in principle" but against the articles regarding the privatization fund and the automatic mechanism applying fiscal cuts if the primary surplus target is not met which were approved by a majority of 152.
According to the press, government sources are circulating that Ms. Katrivanou will resign and give up her seat in parliament. She won't be expelled from the party because she approved the multi-bill in principle.
The multi-bill was voted down by 145 MPs.
Earlier, Prime Minister Alexis Tsipras and main opposition New Democracy leader Kyriacos Mitsotakis were involved in a tense exchange as they debated the measures introduced with the multi-bill.
The Prime Minister attacked the main opposition of not proposing any measures or real reforms itself. He said elections will be held in 2019, not sooner, and New Democracy will lose again.
Alexis Tsipras accused the main opposition of siding with creditors in their demand for tough austerity. "Today we close a difficult circle for the country and take one step towards the conclusion of the review […] As of today we are sending Europe the message that Greece had done all that was required of it. It is time that they keep their word now too" the Greek premier said.
In his speech in parliament, New Democracy leader Kyriacos Mitsotakis launched an attack on Prime Minister Alexis Tsipras and the multi-bill tabled by the government. He said the PM is either a liar or has no idea what is happening in the country. He urged Tsipras to call an early election as the only way for the country's problems to be dealt with.
Mitsotakis said Tsipras cynically deceived Greek voters to come to power and is now killing off the middle class, hitting the weaker members of society with tough recessionary measures and depriving pensioners of a dignified living.
The main opposition leader heavily criticized the establishment of a so called hyper-fund to handle privatizations and utilize public assets. He said the hyper-fund will operate until 2115 which is unprecedented all over the world. "No country worldwide has ever been humiliated in such a way. There is no control from parlaiment and no limit on the assets transferred to the hyper-fund".