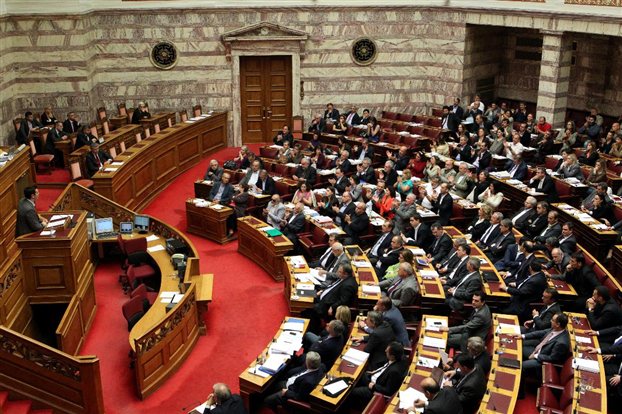 Athens, October 15, 2015/Independent Balkan News Agency
By Spiros Sideris
The multi-bill with the prerequisite steps of the initial evaluation was accepted in principle by the competent Committees of the House.
In favour of the bill stood SYRIZA and ANEL, while against it is New Democracy, the Democratic coalition, Golden Dawn, KKE and The River. The Centre Union will make its position known in the plenary.
During the debate that preceded, deputy finance minister, Trifon Alexiadis, assured that there will be no state of limitations imposed on cases of tax evasion. The aim of the government, he explained, no state of limitations imposed on any case without first being examined by the judiciary.
He also noted that the government does "not vote what they bring us", stressing that there is an ongoing negotiation, as the government has not given up.
Regarding the taxation of income from rents, he announced the withdrawal of the relevant article.
On Thursday, the multi-bill will be introduced in the House of Parliament and on Friday evening it will be put to vote.
Their opposition with certain provisions of the multi-bill with the prerequisites that concern them, expressed representatives of social actors in their positions in the joint session, in the House, of the Standing Committees for Economic and Social Affairs, and Production and Trade.