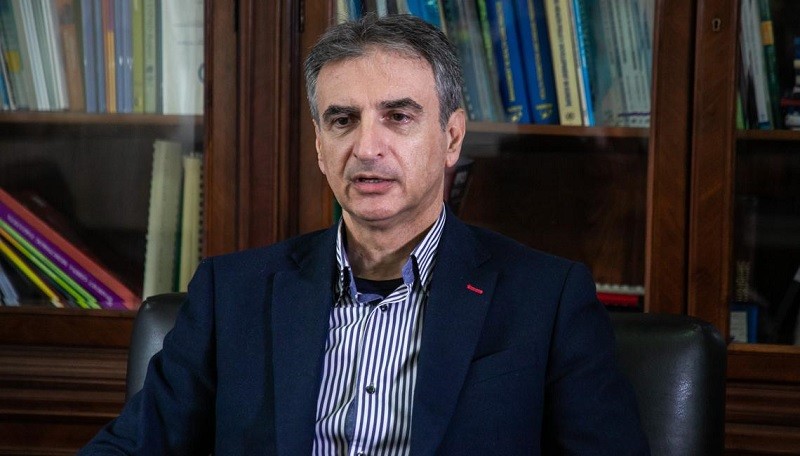 The situation with coronavirus pandemic in Montenegro is still alarming and since there's no adequate cure or vaccine for this virus, the only way to overcome this problem is by maintaining a distance and staying at home, said director of the Institute for Public Health,  Boban Mugoša, and added that the number of infected persons is increasing.
"Yesterday we had three positive tests. One was from Tuzi and that was important for us", Mugoša said.
As far as Tuzi is concerned, almost 99,9% of residents respect the measures and orders.
"And I appreciate that very much. Đeljošaj said that everybody who didn't have gardens or live in apartments must stay inside. Those who live in houses and have pets that need to be fed,will be allowed to go out but they must not get out of their gardens or meet with anybody",  Mugoša explained.
As soon as it was established that one citizen in Andrijevica tested positive and was hospitalised in Berane, the testing started.
"We found out that this man was in the Healthcare centre. Since the healthcare centre and Emergency unit and the offices of the Fund for Healthcare Insurance are all in the same place, we ordered all employees to remain in quarantine. Yesterday we took 30 samples of the closest contacts. Today when the microbiological diagnostics is over, we will give more details. But in any case, everybody must stay in isolation until further notice", Mugoša said.
Asked if the fact that there were only three positive cases yesterday is encouraging, Mugoša said he was afraid it was an illusion.
"It all depends on the way the epidemic is spreading, on the number of contacts infected persons had, when did these contacts take place, when the clinical picture will develop, where the analyses will be carried out, how wide we will go…",  Mugoša explained.
Given the fact that the virus spreads fast and easy, he said that the situation is still alarming.
"We'll keep insisting on maintaining a social distance because that enables us to reduce the possibility of the infection spreading and relieve the pressure on our healthcare system. If we stick to that, in due time we will be able to stop the epidemic completely and go back to our normal lives", Mugoša pointed out.
According to Montenegrin media, he stressed that now citizens are acting more responsibly.
"The healthcare system and society did what they could. Unfortunately, it is difficult to come to grips with some traditions and habits in Montenegro. But we definitely can, and Tuzi is a good example", Mugoša said.
The reaction of president Đeljošaj was very good and the residents showed a high level of understanding.
"We said at the very beginning we must avoid attending assemblies: weddings, funerals, religious assemblies. People didn't respect that and now this is the price we must pay", Mugoša said.
If recommendations had been respected and if people hadn't gone abroad when the epidemic started to spread, we wouldn't be dealing with the present number of cases.
"If you take a look at the statistics, 90 contacts go for every infected person. Luckily, only some individuals had a huge number of contacts, others did not. I hope citizens will keep respecting the recommendations and that we will manage to suppress this epidemic and eventually eliminate it", Mugoša said./ibna