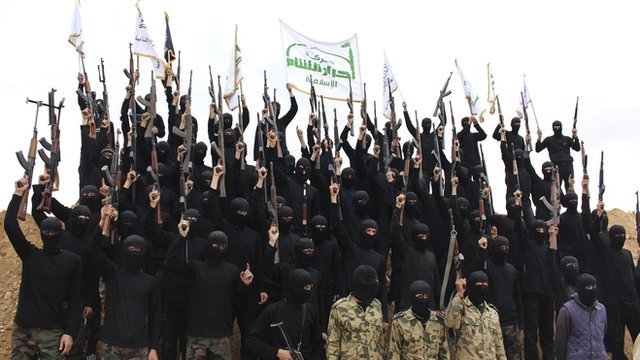 By Spiros Sideris – Athens
The "criminal and barbaric, cruel and unspeakable acts of violence" of the "terrorist organization "Islamic State" condemn in a joint statement, the mufti of Komotini Metcho Tzemali, the mufti of Xanthi Mehmet Emin Sinikoglu and Didymoteicho deputy Mufti Mehmet Serif Damadoglu, stressing that these actions have nothing to do with the Muslim faith.
They go so as to characterise the organization "terrorist" and are calling on the international community to launch an investigation to determine who support them and where are their funds coming from.
"This organization, we declare emphatically and clearly, has nothing whatsoever to do with Islam, of which it abuses its name with complete disrespect, nor with the Caliphate which allegedly promises to reestablish", denote the three muftis.
They also stress that the "criminal and barbaric acts of unspeakable cruelty and violence" by the Islamic state is in total contradiction with the fundamental principles of the Muslim faith, and that "this terrorist organization is utterly contrary to Islam and its traditions".
Elsewhere, they welcome the responsible attitude of Christian spiritual leaders, who denounce the atrocities committed against Christians in Iraq and Syria, while "refusing to exploit this tragedy", recognizing that "Muslims are themselves victims of this terrorist organization".
They also call on all citizens regardless of religion "to express today, more than ever, their unity against terror and barbarism" and young Muslims of every country "to close their ears and eyes and do not become lured to fight at the side of the terrorists", since "accepting to walk alongside the terrorists makes them guilty towards Allah and Humanity".
Finally, I appeal to the Muslims of Greece to offer their love and their assistance to the victims of persecution from Iraq and Syria who have found refuge in Greece.