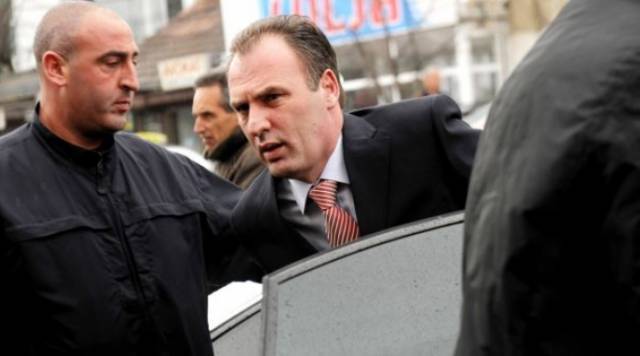 Pristina, May 17, 2013
Trial continues today against the former Minister of Transport, Fatmir Limaj and other defendants in the "MTPT" case, which was the name of the ministry that was led by Limaj.
The defense is expected to contest evidence and the charges during this session.
"For the defense, the evidence is inadmissible and their interpretation by the prosecutor is biased", said Limaj's defending attorney, Tahir Rrecaj.
The special prosecutor had filed charges against Fatmir Limaj and 6 other defendants for organized crime and other offenses that relate to corruption in the case of the so called Ministry of Transport and Post-Telecommunication. The alleged offenses are said to have been perpetrated from 2008 until 2010, whereas money laundering from 2009 to 2012, states a press release issued by EULEX.
Fatmir Limaj is also accused of non declaration of money at the time that he ran for the commune of Pristina in 2007 and for other criminal offenses. /ibna/