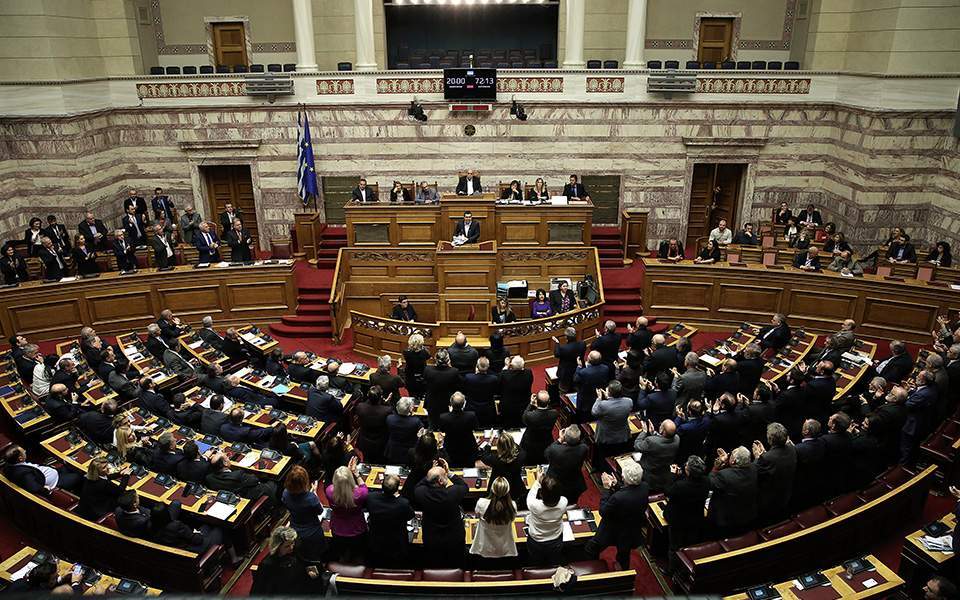 Debate of the 2020 State Budget enters the final straight in parliament today, as Greek MPs are set to vote on the government's budgetary plans later.
The vote on the State Budget is traditionally viewed as a vote of confidence in the government, which the Greek premier is set to secure. This is the first State Budget under New Democracy, since the party came to power in July 2019.
Prime Minister Kyriacos Mitsotakis, main opposition SYRIZA party leader Alexis Tsipras and minor opposition leaders will address the House.
Citing government sources, local media reports suggest on Wednesday that PM Mitsotakis might take the opportunity to announce further relief measures. Government spokesman Stelios Petsas hinted on Tuesday that "positive measures" could be in the offing.
According to Petsas, the 2020 State Budget tabled by the Mitsotakis administration "is the first signifying our country's return to the future […] Not only does it not impose further restrictive measures, but it lessens the burden on households and business, resulting in Greeks seeing a significant increase of their available income".
Center-right New Democracy has made the economy the focal point of its administration, as it seeks to cut taxes, promote growth, attract investment and help the country's banking system recover from a prolonged crisis.
Prime Minister Kyriacos Mitsotakis, meanwhile, met with European Central Bank (ECB) chief Christine Lagarde in Frankfurt on Tuesday. Among other things, Mitsotakis presented plans to cut bad loans by as much as 30 billion euros.
"Greek Prime Minister Kyriakos Mitsotakis and I discussed today the impressive progress the country has made in recent years. I am delighted to see the recovery and am confident the Greek government will continue to carry out reforms to enhance the economy," Lagarde wrote on her official Twitter account./ibna