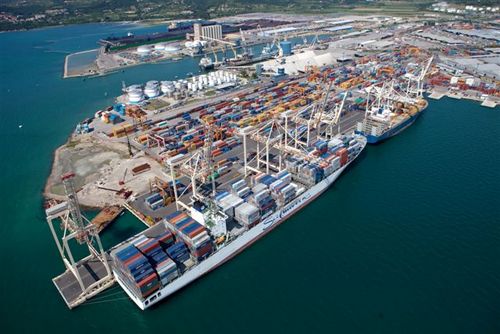 Following vetoes by the upper chamber, MPs are expected to re-pass the bill on the rail expansion to the port of Koper and the apprenticeship bill on Monday. Brexit, migrations and an opposition bill targeting red tape are on the agenda as well.
The National Council vetoed the bill on the long-planned rail upgrade between the port of Koper and the inland hub of Divača last week, arguing the plan involved too many unknowns.
The councillors spoke of an unstable financing framework, too little oversight and unclear conditions regarding the inclusion of landlocked countries in Central Europe in the colossal investment.
The bill, now needing an absolute majority or 46 votes, is likely to be passed again, since it was originally adopted in a 49:24 vote. It has however faced widespread opposition and referendum proceedings have already been launched by a civil initiative.
Also likely to be re-confirmed is the law introducing apprenticeship into the Slovenian vocational eduction system.
The National Council members, led by representatives of employers, said the bill was not transparent and was confusing various types of approaches to education and mixing up different categories of the population.
The National Assembly will moreover debate a report on Prime Minister Miro Cerar's participation in the 29 April EU summit dedicated to the EU's negotiation guidelines for Brexit.
MPs will also resume debates started at the last plenary, including on the issue of migrations, and take a look at an opposition proposal targeting excessive red tape and promoting a kinder business environment.
The red tape initiative, led by the Democrats (SDS), consists of a set of 77 proposals, which include the abolition of mandatory certified cash registers, the introduction of electronic toll stickers and improved communication between the Financial Administration and citizens.
The proposals have already been rejected by the parliamentary Economy Committee and by government representatives, who argue a comprehensive plan for cutting red tape is already being implemented with great success and that in some cases the SDS proposals in fact mean additional bureaucracy./IBNA
Source: The Slovenia Times