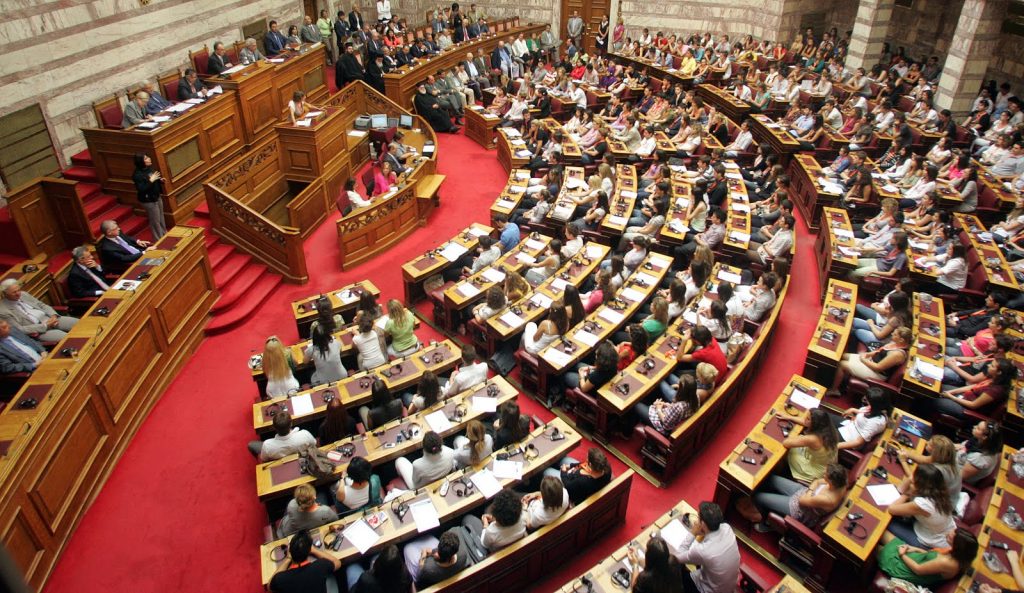 Athens, July 27, 2016/ Independent Balkan News Agency
By Zacharias Petrou
Greek members of parliament rejected a proposal by main opposition party, New Democracy, for a parliamentary probe into the handling of the economy and talks with Greece's international creditors by the previous coalition government, elected in January 2015.
Prime Minister Alexis Tsipras and ANEL party leader Panos Kammenos were both absent from a heated debate on Tuesday in parliament which culminated in 155 MPs voting against and 96 in favor of the proposal put forth by the conservative party. Twenty two parliamentarians abstained from the vote in which a majority above 120 was required to approve the request to launch a parliamentary investigation.
The MPs of New Democracy, the Democratic Coalition (PASOK-DIMAR) and To Potami backed the proposal which aimed at exploring how and why the previous Syriza-ANEL coalition government ultimately signed up to a third bailout agreement with European creditors and the IMF as well as which series of events led to the imposition of capital controls which still apply in Greece.
Furthermore, New Democracy claimed that parliament ought to examine whether or not there was a plan for a possible exit from the eurozone put together by former Finance Minister Yanis Varoufakis.
New Democracy leader Kyriakos Mitsotakis slammed the absent Prime Minister for avoiding the debate. Even if ND's proposal was rejected now, "this examining committee will be set up in the next Parliament," Mitsotakis promised.
"You knew your decision would leave Greece without a programme and that the European Central Bank would be forced to cut off Emergency Liquidity Assistance," Mitsotakis went on to say.
Deputy PM Yannis Dragasakis defended the government, blaming the main opposition for ruining the country's economy in previous years. "You are trying with your proposal to be the accusers but you are the defendants" he charged.
Similarly, Finance Minister Euclid Tsakalotos heavily criticized New Democracy and PASOK for agreeing bailout deals with international creditors and applying tough austerity for a number of years. Tsakalotos also dismissed the notion that Syriza was ever planning on carrying out any contingency plan which involved exiting the eurozone.