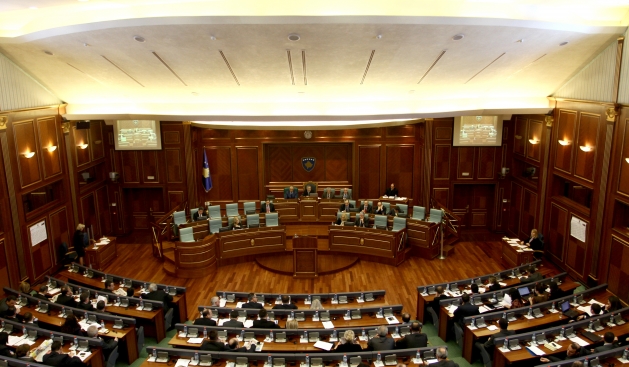 Pristina, March 16, 2015/Independent Balkan News Agency
By Elton Tota
Members of Parliament in Kosovo continue to receive high salaries, in spite of the country facing economic crisis and massive unemployment.
Based on official figures, an MP is paid 1500 Euros a month or five times more than the average salary in the country.
Parliament's regulation guarantees MPs extra allowances for their official travels in or outside of the country, extra allowances for participation in parliamentary committees, payments for phone expenses, fuel, etc.
This "luxury" in a poor country, has been objected several times by representatives of civil society.
Nurije Iseni from the Organization for Regional Cooperation and European Integration told IBNA that the level of salary and extra bonuses for MPs is very high and there's room for cuts in salaries and other benefits.
She also accuses MPs for extreme passiveness.
"A large part of MPs have not even held a speech in parliament. This shows their ignorance. A large part of them have not the basic knowledge to understand, read or interpret a law", she says.
According to her, MPs are a mere voting machine on behalf of their bosses.
"Their scope is to receive a salary, while neglecting the general and national interest.", Mrs. Iseni says.
Deputy minister of Finance, Agim Krasniqi says that the government is working on a special bill on salaries, which will be applied to all civil servants.
"Besides this bill, we will also review the extra incomes for civil servants. All extra compensations will be reviewed and a special regulation will be drafted. Based on this regulation, all of those who are paid by the state, will receive the same treatment", Krasniqi said.
MPs have extraordinary privileges and among them is the one where they may not show up at work for six months if they justify their absence.
What are the extra incomes of an MP;
Allowance for travels within the country, without covering sleeping expenses
Allowance for travels abroad, covering every expense
Allowance for travelling expenses including personal vehicle
Extra allowance for living away from the family (70% of the average salary of a worker)
Allowance in case of moving home near the place where the MP is exerting his functions. This also includes the travelling expenses of the family, transport and other expenses
Allowance for annual leave which amounts at least to the average salary of a worker
Extra allowance and three average salaries when retiring and provision for the burial expenses should the MP die. /ibna/