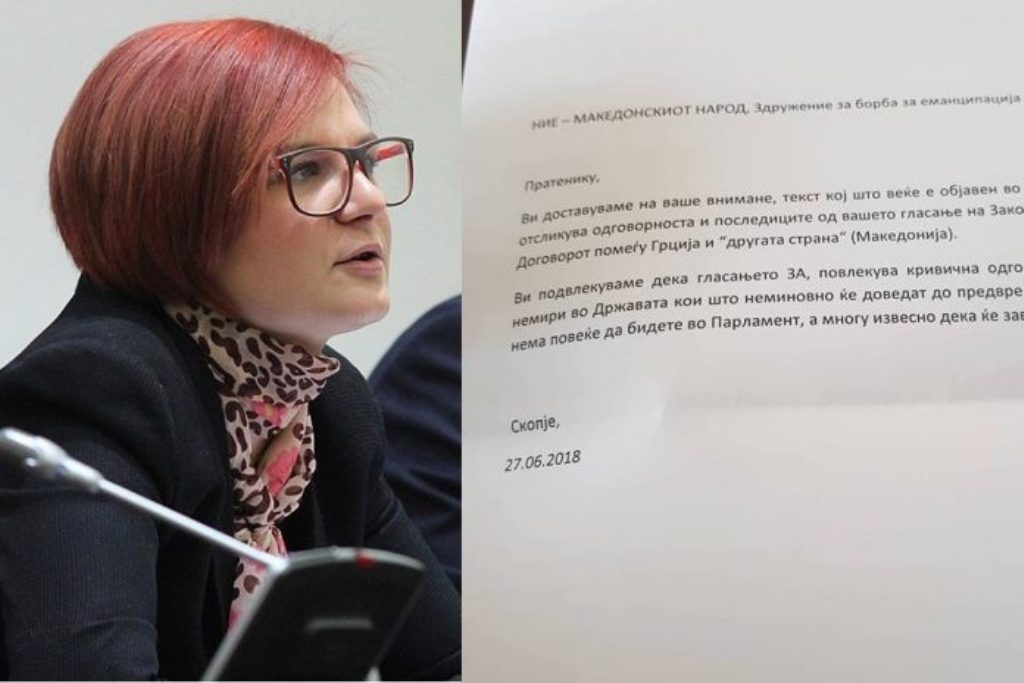 Several majority MPs in FYROM have received threatening letters following the voting in parliament of the agreement with Greece regarding the name dispute.
MP Ivanov Tufegcik has published the letter which has been signed by an unknown organization.  The letter threatens MPs that if they vote the agreement for the second time, then they will be held accountable for high treason.
"Remember, the voting of this agreement will cause unrest which will lead the country to early elections. You will no longer be elected MPs and you will end up in prison", the letter says.
These letters were published today while parliament is expected to vote the agreement reached with Greece for the second time. This agreement was voted once, but it was not signed by president Djordje Ivanov. /ibna/