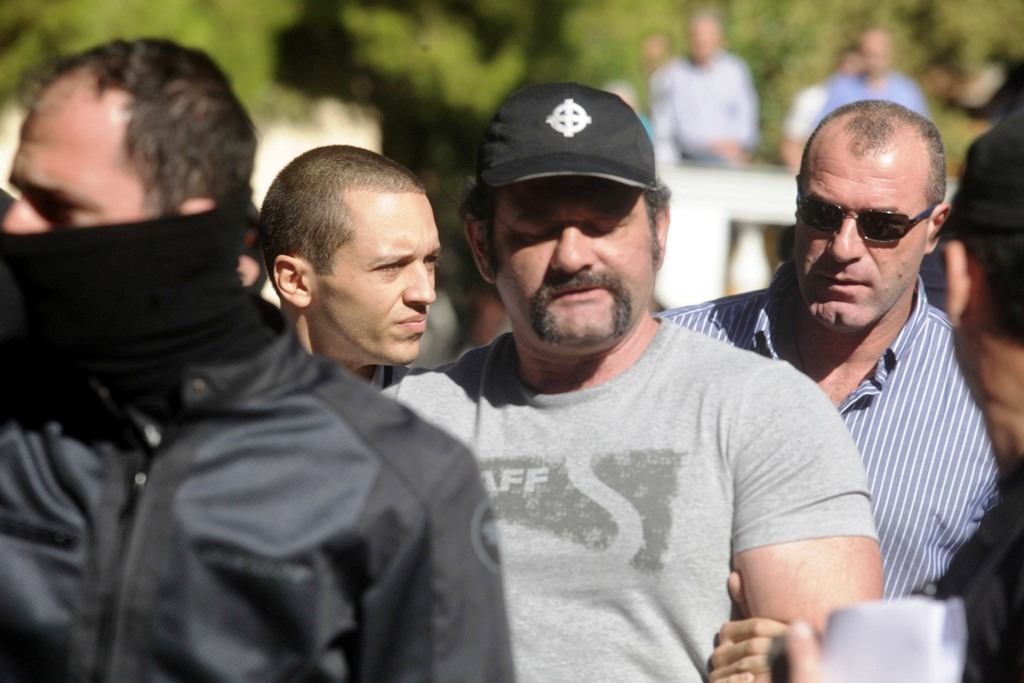 By Christos T. Panagopoulos –
Three deputies of the neo-Nazi party Golden Dawn, Elias Kassidiaris, Elias Panagiotaros and Nicos Michos, were released on bail, after a decision was made by investigators and prosecutors on Wednesday. On the contrary, deputy Giannis Lagos was set to be imprisoned.
A bail of 50,000 euros and the forbiddance on leaving the country was imposed to Kassidiaris, while for Michos and Panagiotaros was imposed only the forbiddance on leaving the country.
During their plea, the four deputies denied all charges and characterized their persecution as political.
Plea of the Golden Dawn's general secretary, Nikos Michaloliakos is also expected on Wednesday, while the no.2 of the party, Christos Pappas is expected to stand before the prosecutors on Thursday. All of them were charged with the crime of participating  and directing a criminal organization.