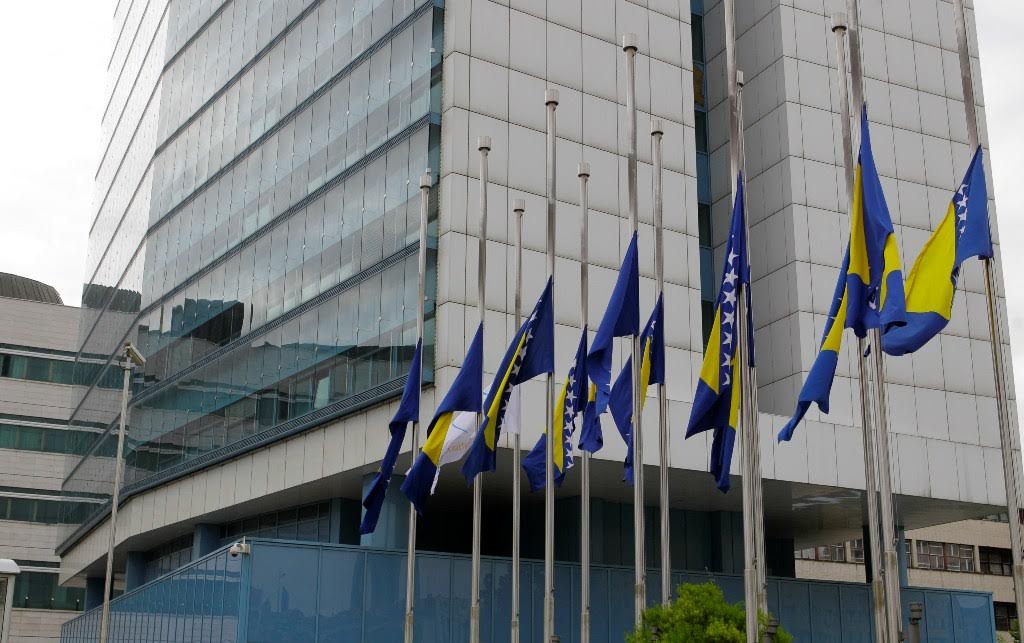 BiH Parliament House of Representatives MPs failed to gather, in order to discuss the latest statements of the BiH Presidency Chairman, Bakir Izetbegović, regarding weapon production in Federation BiH.
Recently, Izetbegović stated that "Bosniaks in BiH will never be weak again".
"We will produce a moving howitzer and we are already working on it. Also, we will create a mobile transporter, we have made a rifle, we will make the good tactical 12.7, multipurpose throwers of all possible calibre and all possible ammunition for it, and drones. So, we will be like that little man who is not big, but he is angry and well-armed, and everyone will have to think carefully whether they should get into conflict with him. They will never be able to knock on our doors again, without us having nothing to answer it with", Izetbegović has said.
The statement triggered quite a number of reactions from Serb and Croat representatives, and all of them together condemned it, describing Izetbegović's words as "statements which call for a new war in BiH". Therefore, the BiH Parliament House of Representatives Speaker, Mladen Bosić, scheduled an extraordinary session to discuss the situation and find a way to handle it. The session was scheduled for Friday, but participation was poor.
Members of the Party of Democratic Action (SDA), the Union for a Better Future of BiH (SBB), the Social Democratic Party (SDP), the Democratic Front (DF) and the Independent Block representatives did not show up. Members of the BiH Presidency did not come either, even though they had been invited.
Head of the Alliance of Independent Social Democrats (SNSD) caucus in BiH Parliament, Staša Košarac, said earlier that the caucus found it necessary for Izetbegović to show up before the House of Representatives and submit information to the delegates about who was obtaining weapons in BiH and why.
Deputy Chairman of the House of Representatives, Šefik Džaferović (SDA), announced earlier that he and other SDA delegates were not going to attend.
"Izetbegović has never made any statements that call for war. He has made normal statements which are supposed to be made by a serious and responsible politician," Džaferović said.
After the session was canceled, Chairman Bosić told the media that the result had been predictable.
"Several parties replied that their MPs would not attend the session. My obligation was to schedule it and then to cancel it because of lack of a quorum", Bosić said. He added how "obvious" the "election wind" that blows in the BiH Parliament is.
He said that the members of the BiH Presidency were invited to attend the session but they did not show up. The Serb member of the Presidency, Mladen Ivanić, stated that no official invitation to the session had reached his office by the end of his Thursday working hours. This is peculiarly interesting as, the distance between Bosić's office and the BiH Presidency is less than one kilometre.
The Izetbegović statement also woke up the international community people in BiH; it showed them that even two decades after the war, it is possible to hear the
"war drums" beating, especially in a pre-election period…. / ΙΒΝΑ