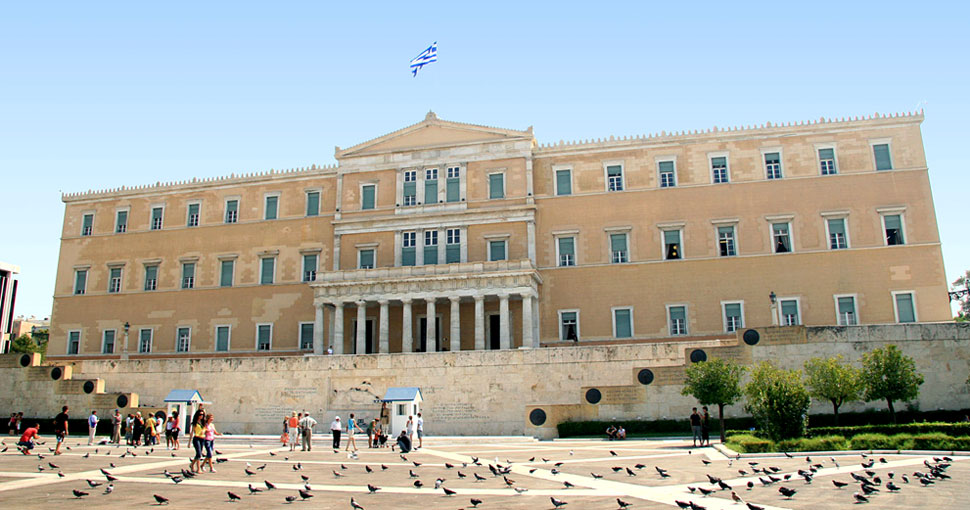 Athens, October 14, 2015/ Independent Balkan News Agency
By Zacharias Petrou
The government submitted to Parliament an omnibus bill containing the prior actions that Greece has agreed with the country's creditors to implement.
This is the first bill that needs to be pushed through Parliament in order for the next tranche of bailout cash to be disbursed, amounting to 2 billion euros. The painful measures include, inter alia, phasing out early retirement, introducing stricter penalties for tax evasion and raising taxes for those rent out their properties.
Stricter penalties for those not paying their dues and tighter criteria for the protection of homeowners struggling with repayments are also foreseen.
The omnibus bill is to be put up for debate before being voted on towards the end of the week. Government sources, however, maintain that several tweaks may be made to the bill before it is put to a vote.
Syriza MPs met Monday evening to discuss the bill which is almost certain to pass into law. Only one coalition MP, Nikos Nikolopoulos of the Independent Greeks (ANEL), indicated that he would break ranks with the government and vote down several aspects of the bill he disagrees with.
The voting of the bill will restore Greece's credibility and the trust of its lenders as well as eliminate the risk of the country's exit from the Eurozone, Alternate Finance Minister Giorgos Chouliarakis said Tuesday.
"The measures included in the bill are an important part of the agreement signed between the Greek government and the European Stability Mechanism (ESM) and constitute a prior action for its implementation," the minister pointed out.
"Despite the difficult implementation of some measures, its approval will allow the smooth funding of the economy in the short-term, but also – over three years – it eliminates the risk of an exit from the euro, restores confidence in the country and brings stability and an end to the five-year recession," Mr. Chouliarakis added.
During the crisis successive Greek governments have struggled implementing the measures foreseen by the country's bailout deals, losing MPs in voting processes in Parliament. Lawmakers have had a difficult time persuading their constituencies that the unpopular measures – mostly tax hikes – will put the economy back on track.
The Syriza – ANEL government appears determined to be the first Greek government during the crisis to implement the MoU with creditors swiftly in order to be granted debt relief.