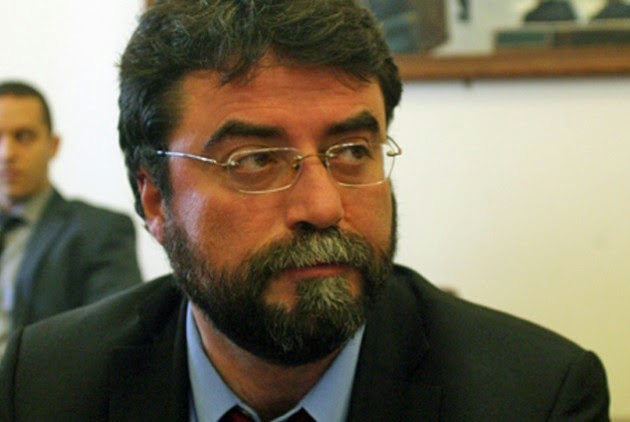 Athens, December 16, 2015/Independent Balkan News Agency
By Olga Mavrou
Greek MP  of the conservative party of ND (New Democracy) Vassilis Oikonomou was beaten by 10 young men in a restaurant  in the district of Exarchia (an area that is turbulent and generally considered as an antiauthoritarian sacrosanct  in Athens). The men threatened the MP not to visit Exarchia again. Oikonomou was transferred to a hospital but the wounds he had suffered were not severe and he left for home. He commented that "this attack is undemocratic and there can be no  inaccessible areas for any citizen."
"They  threatened that they would kill me if I ever visited Exarchia again", Oikonomou said.
The MP was dinning in a restaurant with his friends when the young men appeared and started beating him about 10 minutes after his arrival there.
Two days ago 10 young men also attacked  two policemen with rocks and bats in the same area. Their wounds were also light.
Three days ago another group had attacked verbally in Omonia train station in Athens three ticket inspectors  (employees that check if passengers carry valid tickets or are free riders) There is also a work stoppage today for this reason –the employees demand measures to protect inspectors from similar incidents.
In Exarchia months ago were also attacked members of the SYRIZA party,  Yianis Varoufakis and Panos Skourletis, but those attacks were verbal (On May and September of 2015).