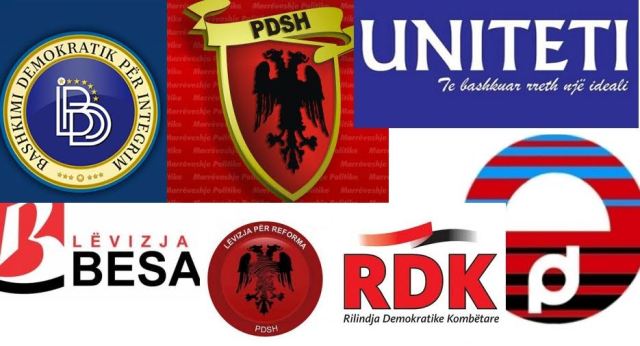 Skopje, 15 September 2016/Independent Balkan News Agency
By Naser Pajaziti
The possibility of creating new political blocks or third pole alliances with the involvement of parliamentary parties or non parliamentary parties is being envisaged in FYROM. But VMRO-DPMNE, SDSM, BDI and PDSH is excluded from this.
On the Macedonian camp, negotiations are taking place for the creation of an Alliance with the inclusion of several new political parties and other parties which so far have been had two to four seats in parliament.
"We're looking into the possibility of heading to elections together, but the doors are open for any party which is not part of the Przino Agreement, which was signed by the four biggest parties", said Pavle Trajanov of the Democratic League.
VMRO-NP chaired by former Prime Minister Lubco Georgievski and United Party for Macedonia chaired by the former Interior Minister, Lube Boskovski, are also looking to join this alliance.
Meanwhile, Albanian parties are looking into the possibility of forming a coalition between the three youngest parties: Movement for Reforms-PDSH, Unity and BESA Movement.
"We have always said that we are open for coalitions with other opposition parties. This is the best way to have a better race for the upcoming elections", said Dukagjin Osmani, from Movement for Reforms-PDSH.
Muamet Ismaili from Unity says that their party will act as a bridge between opposition parties and that efforts have already started for the creation of a new opposition block, which will be the political alternative of the Albanians of FYROM. /balkaneu.com/