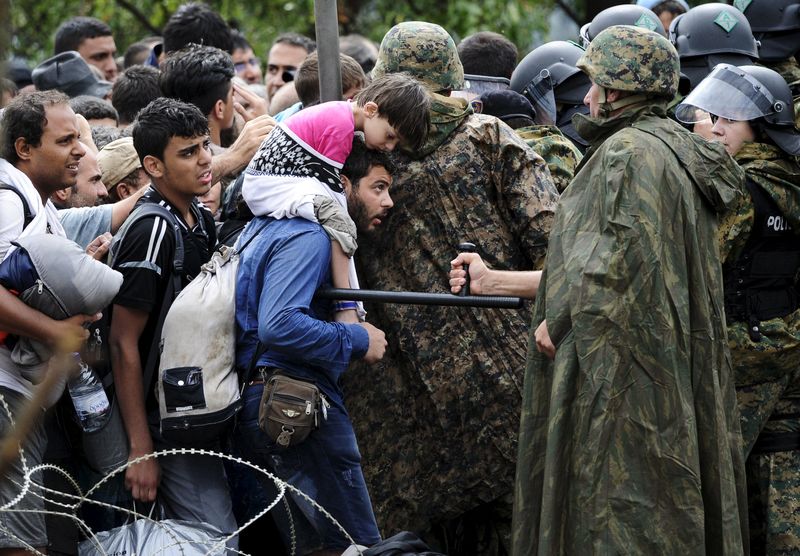 Athens, February 23, 2016/Independent Balkan News Agency
By Spiros Sideris
"I think this is a frenzy of panic, xenophobia and a twisted sense of the European Union. For the prime minister of the Netherlands and president – Netherlands it at the presidency of the EU -, Mr. Juncker, Mr. Schultz, to be contradicted within ten hours, is something that is not common. We are concerned very much, already our diplomacy has begun its actions, it presents us with a difficulty, but what is evident is that anyway in the end, the new Summit would was heading towards the closing of this part, the border in Idomeni", said at the radio station "To Vima", the deputy minister for Migration policy Yannis Mouzalas, on the closing of the borders from Skopje.
He added that "we have our plans, we have made a plan b that we have begun to implement, we will face difficulties, but they will be manageable. Huge responsibility lies with these a la carte countries – member of the European Union and of course, I am sorry to I say, Austria as well, which while so far it held a purely European position, it resorting to unilateral actions. Greece has an obligation: to have the people who are within its territory, in decent, based on our capabilities and guarded premises. I do not mean in custody, but I mean with safety, until these flows stop".
On NATO and the reaction of Turkey, he said: "We hope a lot, but we have are concerns in NATO's move. You know, it is a move which will really enable, if applied correctly, to stop the flows or reduce them. I think NATO was to commence the operation, in the sense of the deployment of its forces, on Tuesday, February 24.
Turkey had made a commitment. Yesterday, the military, who have a relative autonomy under the Turkish Constitution,  raised very important disputes. There is no another solution if Europe wants to control the flow, otherwise there will always be subservient to guided forces; it is now clear! If the flows from Turkey are not controlled, the game is unplayable. That is, no matter where we build, what we build…
We have 3000 islands. We are Polynesia without knowing. We can not set up hotspots on all the islands, wherever we set, whatever we do, they direct it somewhere else, doing something else. Therefore, it is important to concentrate all our strength to stop the flow, to control flows.
From our part, there is no way to stop. We have no land borders. Land borders are fine, but at sea there is nothing else to do. That which is usually done is that when the flow has no way out it slowly decreases". He estimated that the country can not manage more than 70 000 refugees.
As regards the change of Austria's stance, he said that "if Austria had held a different attitude, this might had been avoided. One must recognize that Austria has received 100,000 refugees. I do not put in the same boat as the Visegrad countries for example, which have not even spent a blanket. I single it out, but I think it's making a very big mistake, putting itself with these countries".