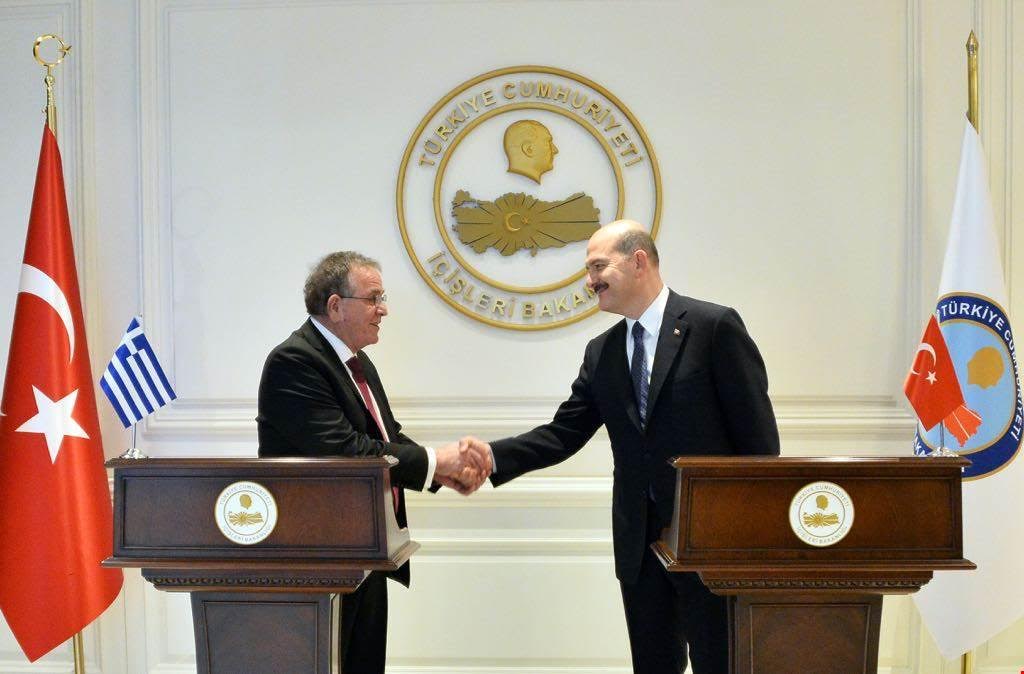 A few days after the visit of Turkish Prime Minister Recep Tayyip Erdogan to Athens and the talks he held with Greek Prime Minister Alexis Tsipras on the refugee crisis, immigration policy minister Yiannis Mouzalas visited Turkey and met with the Turkish  Interior Minister Süleyman Soylu.
The two ministers, according to IBNA, have extensively discussed the refugee issue and how they could find a solution to decongest the islands. Legal and operational matters were also discussed, in order to conclude a bilateral agreement that is compatible with the obligations arising from the EU-Turkey Refugee Agreement, signed on 20 March 2016. Co-operation will continue with technical details so that the two sides reach the desired results.
Apart from the refugee and migrant crisis, the delegations of the two Ministers discussed about irregular immigration, security co-operation, the fight against terrorism with emphasis from the Turkish side on the FETO organisation and its action in Greece.
The next meeting between the co-operation teams will be held some time within the first two months of 2018…/IBNA
Photos: Turkish Minintry of Interior