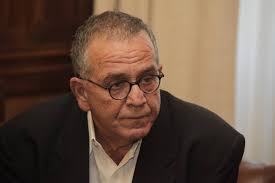 Athens, February 15, 2016/Independent Balkan News Agency
By Spiros Sideris
The hope that the involvement of NATO for the control of refugee flows through the Aegean from Turkey could reduce pressure on Greece, expressed the deputy minister for Migration Policy G. Mouzalas.
"This story with NATO, with the vessels of Frontex, with the ability of Frontex to work in Turkish territorial waters without having any jurisdiction for this, without NATO's coverage, isn't that a kind of pressure on Turkey? There hasn't been a demand to stop the flows from Turkey?", he said in an interview to Dawn.
Regarding the threat of closing the northern border, he said that there is always a contingency plan.
"We see that although Europe is officially opposed to this thing, the phobic voices which propose nationalist solutions, such as the closing of the borders, begin to prevail. We fear a closure of the borders, not in an attempt to terrify the people, but to be prepared at the possibility that a number of people who won't manage to pass to northern Europe will stay in Greece", Mr Mouzalas said.
He added: "Unlike some voices which are trying to influence the phobic reflexes of all of us, we are prepared to manage the problems and there is a way to handle this without significant impact on the country's life and dignity for those who will stay".