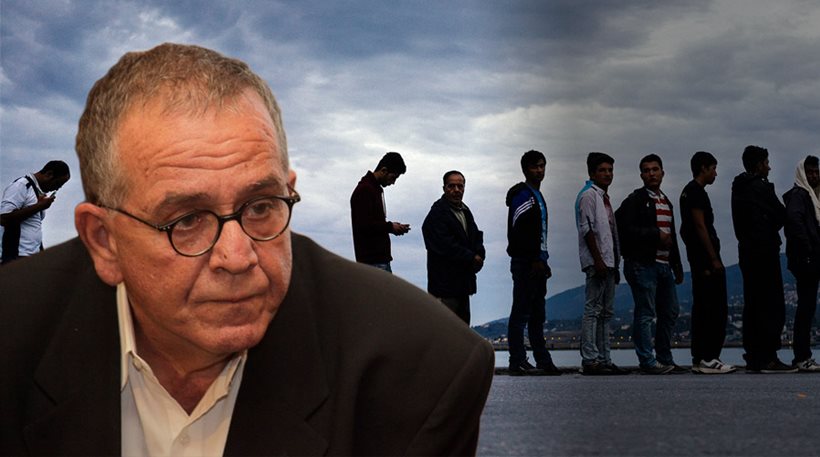 The Greek government has asked Frontex, the European Union's border agency, to guard Greece's northern borders in a request filed in September, Migration Policy Minister Yiannis Mouzalas told the Athens-Macedonian News Agency (ANA) on Tuesday, confirming a report by German magazine "Der Spiegel".
"Yes, of course it is true and I'm surprised this issue resurfaced. Already from September we had invited Frontex and the organization, based on plans of the European Union, as it does in other countries, is operating at the northern borders and the borders with Albania to diminish secondary [refugee] flows," the minister said, responding to a question on the validity of the report.
"Der Spiegel" reported that Frontex plans to deploy forces for the first time since the migration crisis started in Greece's border with FYROM.
Mouzalas said this request was made as part of the effort "to avoid secondary flows – that is illegal movements of refugees towards other countries", adding this has "nothing to do" with the EU-Turkey deal.
"The Greek government is trying to increase legal relocation towards Europe and we have no mood or intention to facilitate illegal migration," he continued.
"This is how we refute the lies told by the Visegrad countries and Austria, which are spread by some sources [and claim] that more than 700 people per day cross the border illegally. This has stopped."
Asylum applications on islands can delays by up to seven months, says Greek NGO
Difficult access and long delays in processing asylum applications are the main findings in a report released by Greek NGO "Aitima" on Tuesday, which monitors the asylum procedures at both the mainland and the islands.
The NGO said it visited asylum offices and refugee camps and spoke with officials and other organisations to collect its data.
Concerning the situation on the mainland, the report says it found extremely limited possibility of lodging an asylum application at the regional asylum offices in person – and applicants were referred to the problematic process through Skype.
"The delays in achieving full registration can last several months and consequently, there are delays until the examination of asylum, the family reunification and the relocation applications of refugees who stay in the camps, as a result of the authorities' decision to follow the pre-registration procedure," the report says.
Concerning the situation on the islands, the NGO said delays in the registration of asylum claims can take up to seven months and there is an arbitrary prioritization of asylum cases based on nationality without taking into consideration the date the asylum seekers expressed their will to apply and, in many cases, their vulnerability.
"There is huge information deficit, aggravated by the continuous changes of the procedures followed by the authorities, a lack of free legal assistance at first instance and a highly problematic provision of services to both the asylum seekers and lawyers," it said.
"Aitima" also found problems with the appeal procedure for rejected asylum applications.
"In most cases the procedure is based on the elements from the case file, without the presence of the appellant, which poses risks of inadequate examination of the appeals, particularly in the light of the aforementioned problems at 1st instance," it said./ΙΒΝΑ