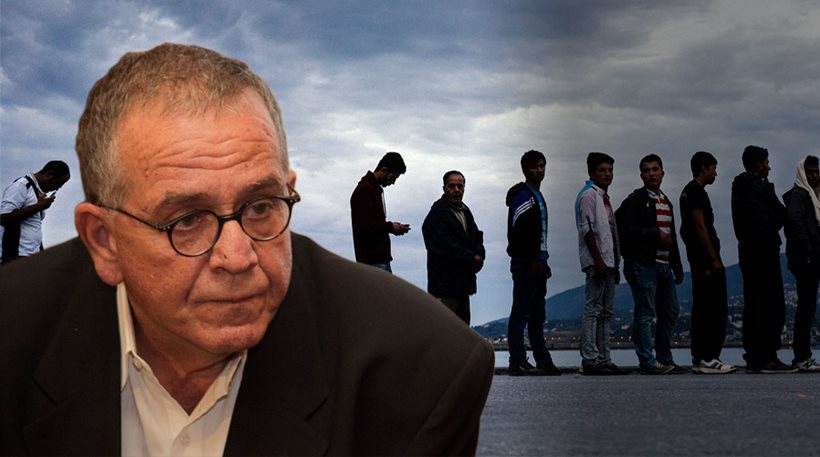 Athens, February 18, 2016/Independent Balkan News Agency
By Spiros Sideris
For hypocrisy and lies blames the European Union member states Yannis Mouzalas, in an interview with the BBC.
"The accusation that we do not guard our borders is a lie", said the minister of Immigration Policy, and continued: "We have the best sea border control, one can have".
Mouzalas' interview comes just hours before the start of the EU summit on Thursday, where a new "battle" is expected for the refugee problem.
Lately Athens has been receiving intense pressure and "ultimatums" from some countries of the Union, which demand to have stricter border controls and to ensure the identification of refugees.
During the same interview, Mouzalas dismissed as false the claims that Greece has not created suitable areas to respond to the influx of immigrants. At the same time, the minister insisted that the main reason that the Greek government is delaying the registration of refugees and is finding difficult to detect the false documents is because the EU has not sent the proper equipment and the necessary personnel.
"Why is it that now we're making good progress in the registration?", Mouzalas wondered, and replied: "From 10% we have reached 90% because now they brought us the equipment we were looking for, the Eurodac (database of fingerprints)".
The minister unleashed fierce criticism for Hungary and Slovenia, which in cooperation with the other countries of the Visegrad group, sent policemen to FYROM to help the government patrol the border with Greece. Last week, Austria announced to FYROM that it must be ready to "seal" the border with Greece to cut the influx of migrants to Europe.
"Greece is the enemy of Europe? Refugees are the enemy? Those who believe this let them say so", Mouzalas said.
Indeed, he wondered how is it possible that Greece has friendly relations with Budapest when "they haven't even given us a single blanket".