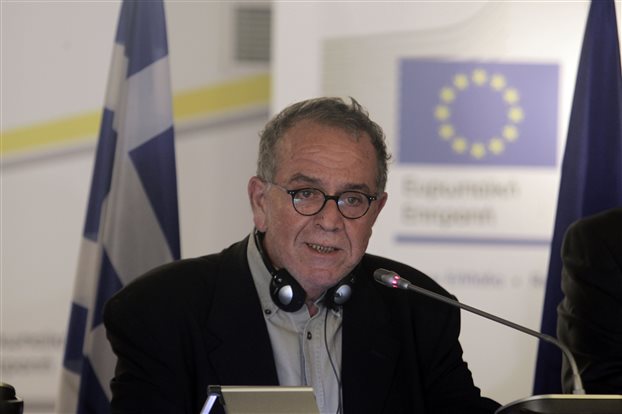 Athens, August 24, 2016/Independent Balkan News Agency
By Spiros Sideris
With the phrase "chaos took shape" described Deputy Minister of Immigration Policy Yannis Mouzalas the completion of the pre-registration process of refugees and immigrants who reside in Greece at the moment, calling the situation "manageable now that there is a clear picture", during a press conference alongside the director of the Asylum Service, Maria Stavropoulou, the head of the UN High Commissioner for Refugees (UNHCR) in Greece, Philippe Leclerc, and representative of the European Support Office on Asylum (EASO) Dimitris Pagidas.
Leclerc described the process as very fast and pointed out that, based on experience in similar processes in other parts of the world, it as a "world record".
The total of registered refugees and immigrants in Greece was determined to 54,000. From June 6 to July 30, were pre-registered a total of 27.592 refugees and immigrants, Mouzalas noted, and added that 5,800 people had already pre-registered earlier via skype and 500 more in various structures, while 7.751 people are ready to migrate to other countries. More than 2,000 refugees and migrants have been registered with the voluntary repatriation program and 11,000 people remain on the islands, for whom the ministry is preparing a plan for their transfer to the rest of the country, the deputy minister clarified.
Mouzalas explained that the estimation of the ministry is that 4000-6000 people have not been recorded and this is due to the fact that it is a population on the move. "It is a normal phenomenon. A percentage was diffused into existing immigrant communities, mainly from Pakistan and Afghanistan, another denied pre-registration, hoping for the opening of the borders, others happened to be away during registration, others reside in self-manageable spaces, while there is always the human error factor".
The 27.592 pre-registrations will receive the first appointments for their complete registration in the next two weeks, Stavropoulou said on his part, while it is estimated that in one year and a half it will be known who will receive asylum in Greece, adding that in 2016 were recorded 264% more requests – without the data of the pre-registration – compared to 2015.