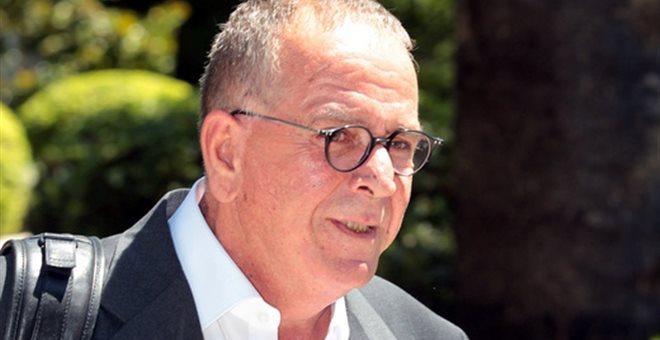 Athens, November 16, 2015/Independent Balkan News Agency
By Spiros Sideris
The terrorist attacks in Paris must not change human policy of Europe towards refugees and migrants, said on Sunday the deputy minister for immigration policy, Yannis Mouzalas, stressing that if the Old Continent succumbs to fear and xenophobia then the bombers will have achieved their goal.
The Europe of democracy, human rights and enlightenment should not be turned into a Europe of the "Meddle Ages" and a "prison" continent, Mouzalas said at an extraordinary press conference at the interior ministry.
At the same time, he welcomed the statement by Jean-Claude Juncker, who earlier said that the terrorist attacks does not mean that Europe must change its refugee policy.
The President of the European Commission called it "criminal" to equate refugees and displaced people with the terrorists who massacred 129 people in the City of Light and the extremists who have caused the mass exodus of civilians from their homes.
Mouzalas noted that unfortunately there are several voices that speak of changing the identity of Europe, but they are not the majority.
However, on Friday there is an extraordinarily convening of the Council of European Ministers of Interior and Justice in Brussels, to discuss Europe's response to the attacks in Paris.
The passport and Leros
Regarding the syrian passport that was found on the remains of one of the bombers in Paris, who entered Europe through Greece, Mouzalas said it belonged to a 25-year old Syrian with name Ahmed Almohamad, who was identified in Leros on October 3, after reaching the Greek coast from Turkey, along with 198 more people.
Whether the passport is genuine remains unknown
Mouzalas explained that the identification of the 25-year old in Greece was made with all relevant procedures and pointed out that this person passed through seven countries, but was recorded only in Greece, Serbia and Croatia.
The deputy minister stressed the need to become more effective controls in Turkey, Jordan and Lebanon to address the problem of registration of refugees.