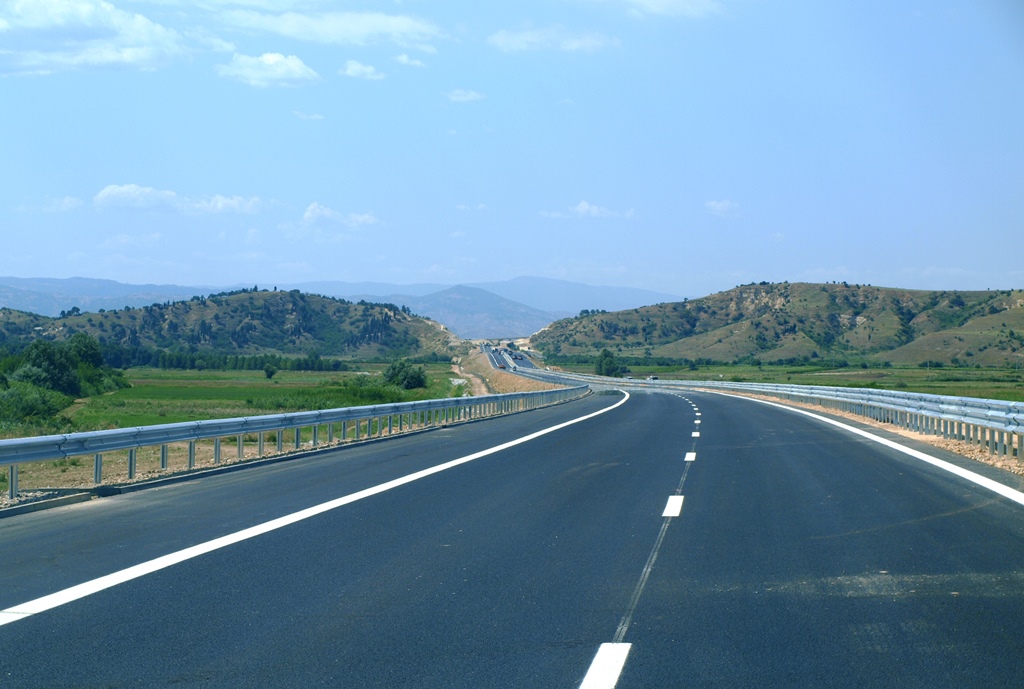 Sofia, August 5, 2015/ Independent Balkan News Agency
By Clive Leviev-Sawyer of The Sofia Globe
The Struma Motorway that will link Bulgaria's capital city Sofia to the Kulata checkpoint at the Greek border will be finished by the year 2023, and possibly even three years before that, Bulgarian Regional Development and Public Works Minister Liliyana Pavlova said on August 5 2015.
She said that the motorway between Sofia and the south-western Bulgarian city of Blagoevgrad would be completed by the end of October.
"I hope that by 2023, the motorway all the way from Sofia to Kulata would be ready, this is our final deadline," Pavlova said in a television interview.
"We are doing everything possible to do everything as quickly as possible," she said.
Pavlova said that two contracts with contractors for the remaining 15 kilometres through the Kresna Gorge already have been concluded, and design was due by the end of 2015.
The Kresna Gorge section of the Struma Motorway includes three sub-sections.
The first sub-section is from Blagoevgrad to Krupnik, for which a contractor had been chosen. Pavlova said that after the period during which the choice could be appealed against was over, construction could begin, in the autumn.
The second section is through Kresna Gorge, while the third and last is from Kresna to Sandanski (a town about 20km from the Bulgarian-Greek border), of which the final 15km already had been opened for vehicular traffic.
"We have only these 15 kilometres in the Kresna Gorge. I hope the entire motorway will be ready by 2023, which is until when European financing will be valid. This is the deadline but we do our best so that this takes place earlier," Pavlova said, mentioning completion in the year 2020 as a possibility.
The right-hand carriageway for the last three km of lot 4 of Struma Motorway was commissioned for two-way traffic ahead of deadline on July 16 2015.
The opening of this section meant that transit traffic was moved outside the villages of Kulata, Chuchuligovo and Marino Pole.
"The objective is to make the traffic much safer and not to create inconveniences for the residents of the three populated areas in the active tourist season when a lot of people travel to the sea resorts of Greece," Bulgaria's Road Infrastructure Agency said at the time.
The Struma Motorway extends the A6 Lyulin motorway, running from Sofia to Pernik.
The Struma Motorway follows the route Pernik-Dupnitsa-Blagoevgrad-Sandanski-border to Greece. It is part of the Pan-European Corridor IV and also is part of the Е79, that runs from Miskolc (Hungary) to Thessaloniki (Greece), via the Romanian cities of Deva and Craiova.
The total length of Struma Motorway – from Daskalovo to the Greek border is 150km. It is a part of the Pan-European transport corridor No IV and of the Trans-European North – South Motorway.
The road traffic to Greece runs along it as well. Immediately across the Bulgarian-Greek border after the Kulata checkpoint is Promachonas in Greece's Serres regional unit.
Photo: Bulgarian Road Infrastructure Agency