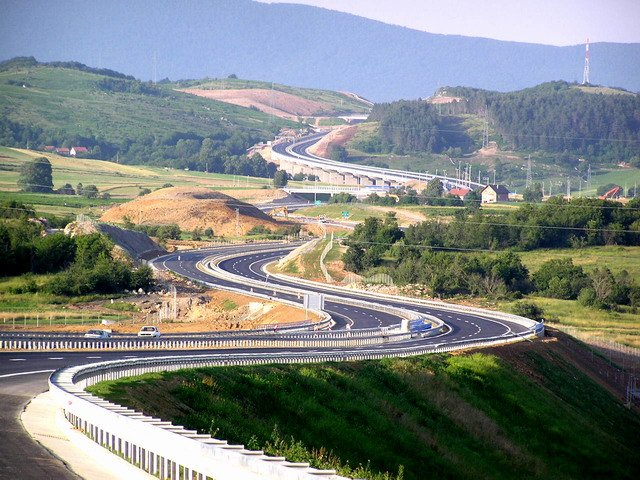 By Natasa Radic – Zagreb
The government in Zagreb has announcement the tender for motorway concessions, and that has again caused a storm in public. With the concessions of highways the state could, according to the first estimates, get three billion euros, which would be sufficient to cover 10 percent of the public debt – that has already reached 22 billion. The opposition led by the HDZ president Tomislav Karamarko is strongly against this decision, and Karamarko warns that the financial effects of such a move is short and that the money will be spent in a few months patching holes in the budget, and Croatia will lose control of the highways in the next 50 years.
Government proposal is strongly opposed by both – unions and employers gathered in bipartite social council for transport. They announced that they will not give up and that they will launch in autumn the campaign of collecting signatures for a referendum on giving the highway concession.
According to a survey conducted by the commercial television station Nova TV, 61.1 percent of Croatian citizens oppose the government's plan, which would have given the highway concession for the period of 30 or 50 years. Government has the support of 30.3 percent for this plan.
Opponents of the concession think that highways were built with the money of the citizens and that it is not fair now that the concessionaire profit out of it. 60 percent of them believe that the highway is a national treasure and should not be given to foreigners, while 47.3 per cent said it was more important than the long term viability of the money to reduce the loan.
Among one third of citizens who think that the concession is good, 65 percent believe that it reduces the public debt, which is the most important task. 57.8 percent of respondents believe that the highways remain Croatian, and the state gets the money. Forty percent of the citizens think that it is now important to ensure the money to back the loans, and do not think about the long-term viability.
Finance Minister Slavko Linic said in Brussels that the plan and concessions on motorways represents the good way out of the crisis. He did not spare the critics of the proposal.
– Slowly I get the impression like someone will pack our highways in the suitcases and leave Croatia. Because this sort of the discussion is so strange – said the Finance Minister Slavko Linic. He added that the highways will remain in Croatia and that the citizens should not be afraid of those who create the circus and inform them unreasonably.
– You only have to monitor the quality of the concession agreement. Because if someone responsibly manages the roads and if there is no high toll, then it does not matter if the state owns it or any foreigner or domestic investor – Linic said.