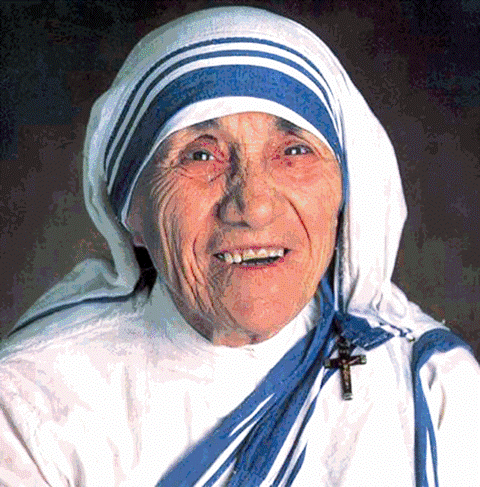 Tirana, 20 May 2015/Independent Balkan News Agency
The Albanian catholic missionary, Mother Teresa will be declared a saint on 4 September 2016. Pope Francis chose this date to sanctify the figure of the Nobel prize winner of Albanian origins, Gonxhe Bojaxhi, 12 years after her beatification by John Paul II.
The Holy Sea has informed on this decision, the highest authorities of the Italian state, demanding from them to take the necessary measures in order to guarantee the necessary safety for all of those who will be present in Saint Peter's square.
The Vatican has considered the sainthood of Mother Teresa as a planetary event.
The sainthood of Mother Teresa and the arrival to Rome of the remains of Pope Pious are two of the most important events of 2016, a year which Pope Francis announced as a year of the Extraordinary Jubilee of Mercy which will start on 8 December 2015 and will end on 20 November 2016.
Indian media too have trumpeted the news, quoting the spokesman of the Church. "As a Christian, I'm looking forward to the process of the canonization of Mother Teresa. She was the mother of millions of Indians, especially the poor end destitute", Thelakt said.
Six years after her passing (19 October 2003), Mother Teresa was beatified by Pope John Paul, as a symbol for "the poorest of the poor", to whom she dedicated her life, a month which gives way to its sainthood.
19 October has been declared a national holiday by the Albanian government. /ibna/