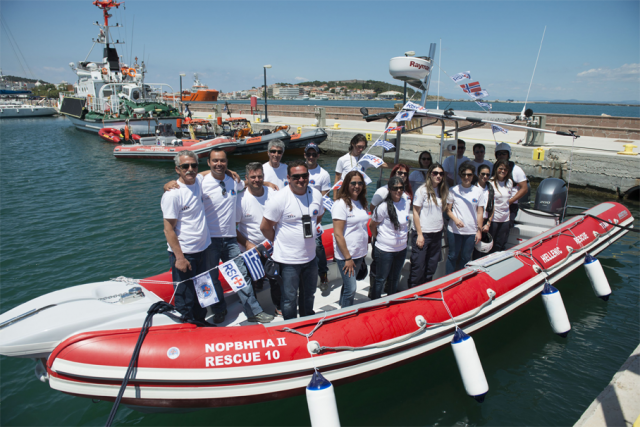 Far away Mumbai in India will be the city where the Hellenic Rescue Team will receive the award "Mother Teresa" by the Harmony Foundation, based there.
Rescuers and team volunteers have been selected as this year's winners for their rescue missions during the migrant and refugee crisis in Greece and their involvement in social justice.
The ceremony will take place on the 10th of December, 2017.
Harmony Foundation is rewarding the Greek team for their "heroic actions" and their effort to save human lives while risking their own.
Every year, the India-based Foundation "honours organisations and personalities from all over the world for their humanitarian work and their contribution το social justice", reads ANA-MPA…/IBNA
Photo: International Maritime Rescue