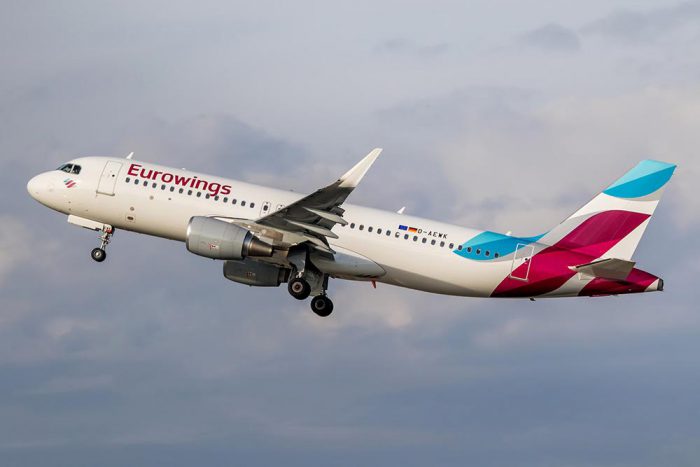 Bosnia and Herzegovina's city of Mostar has become the new destination where low cost German airline carrier Eurowings will fly to. The news was the outcome of a public voting that took place on Wednesday. According to the company, from March 2018 on, flights will connect Mostar with Cologne (in Germany).
A large number of locals as well as the BiH's diaspora participated in the voting. Mostar topped the list of the most popular cities participants had to choose from and won the Facebook pool. Shannon in Ireland and (Siccilian) Trapani in Italy were Mostar's stongest rivals but the Bosnian city excelled, winning 38% of the votes.
Mostar Airport's manager, Marin Raspudic told the media that this is the most important success in the airport's history and expressed his gratitude to all the people who took part in the vote. He specifically said that Mostar Airport people are planning great things for the future.
"I would like to thank the citizens of Mostar, BiH and our diaspora who voted and expressed the desire to be connected with a European destination. The interest shown on this occasion once again confirms that Mostar has potential, " said Raspudic.
He added that Eurowings will decide what other routes will be introduced from Mostar.
Raspudic announced that Stuttgart is on the table as the possible next destination.
"We are constantly in contact with representatives of Eurowings. I think Cologne and Stuttgart are ideal options for Mostar and our diaspora. We are also in constant contact with Wizz Air and in talks with Croatia Airlines. These are small but important steps for Mostar Airport and I hope that we will have more regular lines next year. The most important thing is that Eurowings started first, and as soon as the first begin the operations, it will be easier to attract other companies," said Raspudic.
The city's Mayor, Ljubo Beslic, told the press that the majority of voters were young people using social networks more than older persons. He added that young Mostar citizens have a bright future ahead of them because Mostar will be connected with European cities with good communications.
"It enables faster development, more tourist arrivals and many other benefits. Hereby, Mostar proves that it is the top tourist destination in our country. Our position and the richness of our city make us believe that we will attract a lot of tourists from neighbouring countries. This is a great stimulus for the young people who wish to work in the tourism sector," stressed Beslic.
Unil now, Eurowings operate from the Sarajevo International Airport to Stuttgart and Cologne airports. Traditionally, WizzAir is based in Tuzla Airport, but, as of recently, its flights are less.
The Banja Luka airport remains the only one in the country with very few destinations one can fly to and the management announced a small number of flights for next year. Swedish BRA Braathens Regional Airlines, however, will continue with Gothenburg – Podgorica via Banja Luka line throughout the entire winter season…/IBNA