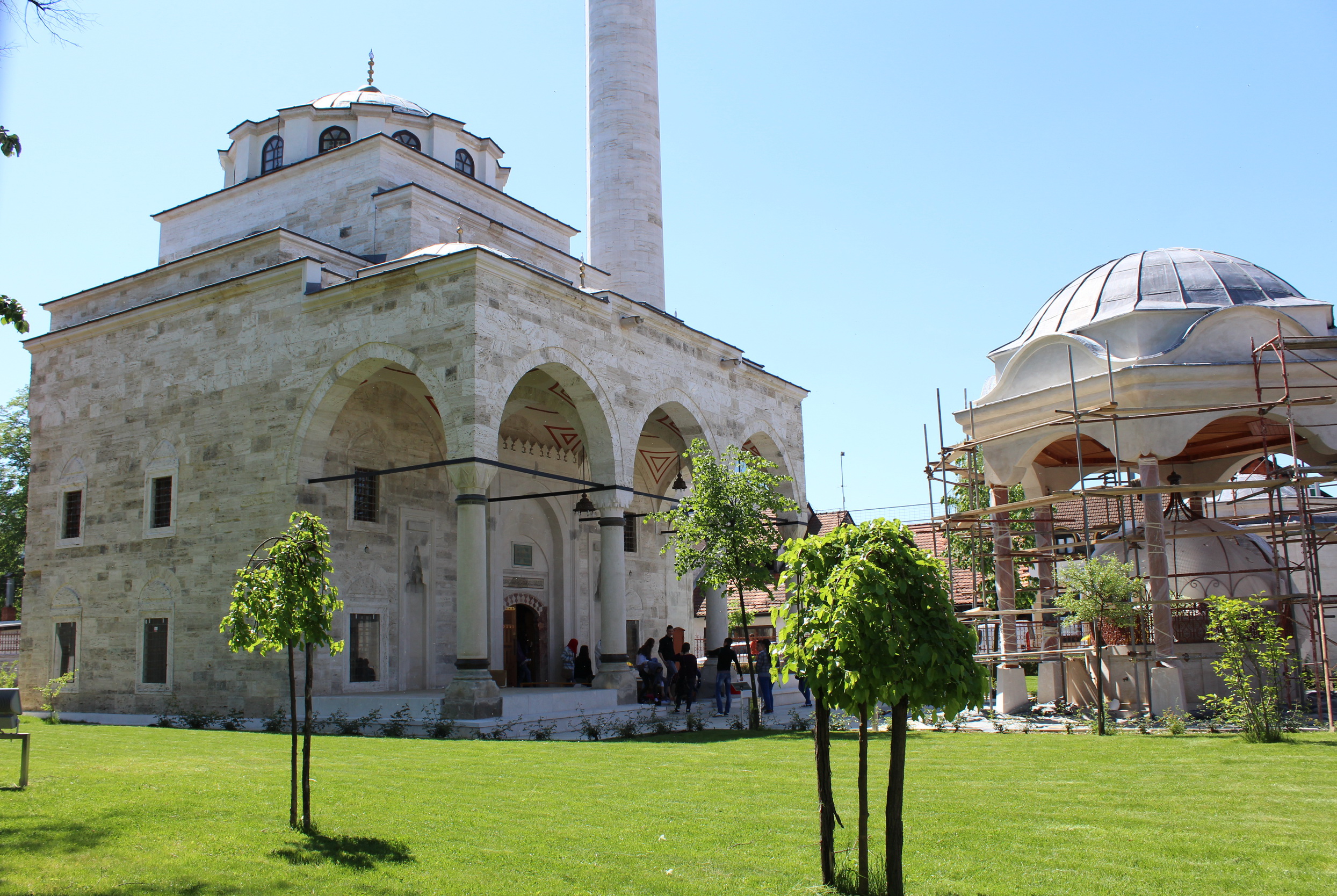 Banja Luka, April 21, 2016/Independent Balkan News Agency
By Mladen Dragojlovic
In two weeks Banja Luka will be host of many delegations which will attend the opening ceremony of the reconstructed Ferhat pasha mosque, also called "Ferhadija", but it will not be the end of activities of Islamic Community (IC) in this city.
Banja Luka Mufti, Osman Kozlic, said told the media that the Ferhadija will be opened on May 7, but that next day is also very important for Islamic Community in the city.
"Also it will be important for citizens of Banja Luka, since Ferhadija is not just an Islamic community property but the property of the entire town, RS and BiH. A day after the ceremony Ferhadija will open its doors for believers, visitors and tourists and I hope that it will become the place which all of them will remember forever", said Kozlic.
He added that the IC have even larger plans for reconstruction of mosques in Banja Luka. Most of them, about 90 percent, were destroyed during just one night, May 7 1992, when hundreds of years of history just disappeared in catastrophic explosion. At the same night, Serb hard wing nationalists destroyed also the Arnaudija Mosque, which was just 50 years younger than Ferhadija. Kozlic confirmed that Turkey organization TIKA already expressed the interest to finance the reconstruction of this mosque. This organization also financed the end of the Ferhadija reconstruction, because IC exhausted all financial funds. But, Kozlic is careful and don't want to predict future events.
"We have all necessary documentation for reconstruction of Arnaudija Mosque, but still don't have contract with any donor. There are some plans but nothing official", said Kozlic.
Speaking about Ferhadija opening ceremony, Kozlic said that RS Police and other security agencies in BiH will not have an easy job. He recalled that about 20 000 believers are expected without official delegations. The official invitations were sent to addresses of all religious leaders, prime ministers in region and embassies in BiH. Till now, there was no confirmation from any high delegation.
"It is too early to expect the confirmations, there is enough time for that", said Kozlic.
Special invitations were sent to Turkish prime minister Ahmet Davutoglu and Islamic religious leaders from that country. Also, there is no confirmation of their arrival. Media speculate that even Turkey president Recep Tayyip Erdogan is likely to attend the ceremony, but there is no confirmation from his Cabinet.
As Kozlic said, his biggest concern is that every man who comes in Banja Luka in that time, arrives safely to his destination. RS Ministry of interior already begun the preparations and, as they announced, they will be ready to ensure that ceremony willtake place without incidents. Unofficially, the wide area of the city around Ferhadija will be blocked by police and only persons with special accreditation will be allowed to enter it and to attend the ceremony. Many shop owners in the protected area will not be allowed to open since early in the morning.