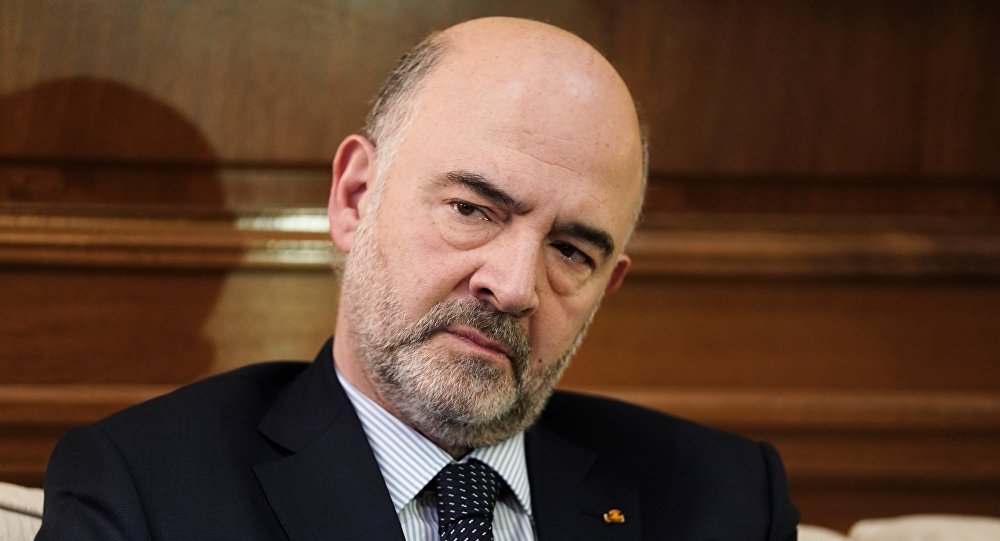 Pierre Moscovici, who is paying a visit to Athens, was in favor of lowering the primary surplus targets from 2021, but called Athens to fully respect them for 2020.
While confirming the existence of a fiscal gap, he declined to specify its size, saying that these estimates change by the day and that the aim is to fill the gap by October 15, when Greece, in the context of the European semester, will also submits its preliminary draft budget to the Commission. When he was invited to comment on the possible measures that could be employed to close this gap, he made it clear that: "Greece is a free country, I will not say what Greece should do; it is not in a programme; I am sure solutions will be found".
Two weeks
Highlighting the priorities of the next two weeks in the financial field, he stressed that the first objective is to put in place a credible budget with respect to a commitment for a 3.5% primary surplus and then to have a positive report from the institutions on the basis of which the Eurogroup will decide on the disbursement of profits from ANFAs and SMPs.
At this point, he mentioned that there have already been discussions at a technical level, based on the Greek government's proposals for the use of profits by SMPs and ANFAs, adding that "if you want to reach the clause (use profits for investment), the path is a reliable budget and a positive report".
"We're on a good track, I'm optimistic", he added.
Concerning the time to cut primary surpluses targets, Pierre Moscovici said that this cannot happen in 2020, it can happen later and that the "3.5% cannot apply in the long term, only for the time being".
"We need to progressively achieve realistic fiscal targets, there is no point in aiming for a 3.5% primary surplus for many years. Credibility and boosting growth are the two best ways to achieve the reduction of surpluses", he said.
Account
The EU commissioner was also asked about the previous government's proposal to use EUR 5.5 billion from the available "cushion", in order to guarantee the lowering of the surplus target in 2020, but he refrained from answering, only saying that Alexis Tsipras who took actions to close the circles of the memorandum and with whom he had good relations, "is no longer a prime minister, so I cannot comment"./ibna