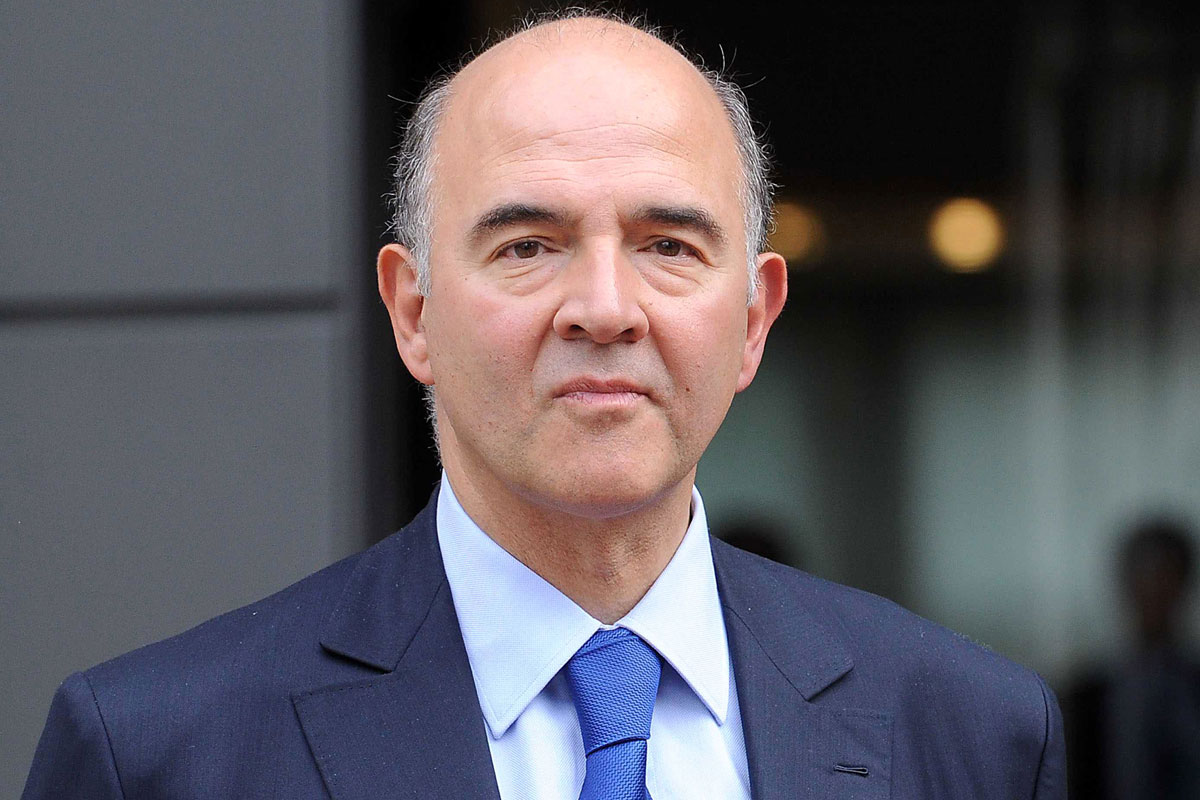 Athens, May 27, 2015/ Independent Balkan News Agency
By Spiros Sideris
A greater effort to reach an agreement with Greece is needed, said the European Commissioner for Economic Affairs, Pierre Moskovisi, repeating that there is no plan B for Greece.
As stated by the European Commissioner for Economic Affairs, Pierre Moskovisi, negotiations between Greece and its creditors should be accelerated due to the liquidity problem the country is facing.
"The process is much better, the substance is improving but we have not yet finished", Moskovisi told reporters in Dublin, when asked for the talks between Greece and its international creditors.
"We know the liquidity problems in Greece, that is why it is important to speed up the negotiations", he added.
According to the commissioner, there is no Plan B and Greece must remain in the eurozone.
"There is no plan B. There is a plan for a stable Greece, which will remain in the eurozone", Moskovisi said.
How can Greece be spared the instalment of June 5 to the IMF
Reuters transmits statements of officials involved in the negotiations, who argue that the government of Greece could avoid to pay the June 5 installment of the loan received from the Fund and to gain more time to negotiate a financial agreement without declaring a default, if it groups all the outstanding amounts to be repaid to the IMF in June and paid them at the end of the month.
As is known, the first of the five installments of about EUR 300 million expires on June 5, and the rest (in total EUR 1.6 billion) gradually until the 19th of the same month.
"It is possible to group several payments which Greece needs to make to the IMF during June and make a single payment", a top official of the eurozone adjacent to the talks with the government of Greece told Reuters.
At the same time, a second official involved in the talks also said that there is such a possibility, stressing: "This basically is a technical arrangement of the Finance Ministry and (Athens) could say that it wants it to be like that, and the IMF will probably be forced to say that it's okay with that".
On the other hand, officials note that Greece would resort to such a maneuver only if there is a reasonable possibility of reaching an agreement that could be disclosed to the markets and the Greek citizens. Otherwise, the non-payment of the instalment could trigger panic in the markets and massive deposit withdrawals in Greece, the officials explained.
"So they could gain some additional weeks. But if there isn't a perspective on how to handle the payment (IMF) in its entirety, this would be something risky for the Greeks. And the consequences would be unpredictable", explained first European officer who Reuters sites.
"People might want to proceed to withdraw their deposits and who knows what Greece would be forced to do", according to him.