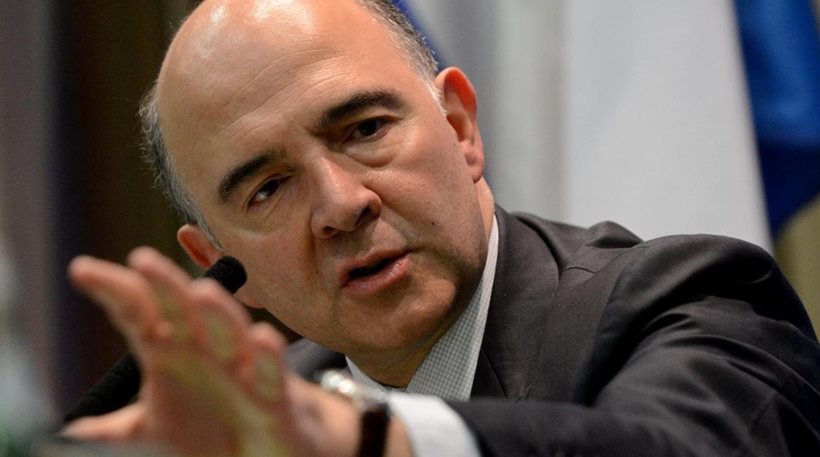 Athens, August 25, 2016/Independent Balkan News Agency
By Spiros Sideris
To the decision of the Eurogroup in May for the sustainability of Greek debt referred again Commissioner for Economic Affairs Pierre Moskovisi, thus avoiding to give a more specific timetable in response to a question of the Deputy House Speaker of the European Parliament and of SYRIZA MEP Dimitris Papadimoulis.
Moskovisi recalled the statement of the Eurogroup of May 24, 2016 that "the gross financing needs should remain below 15% of GDP during the period following the program, in the med-term, and below 20% of GDP following that".
The commissioner notes that the Eurogroup "agreed on a package of debt, which will be introduced gradually, as needed to meet the agreed ratio for the gross financing requirements and will be subject to prescribed conditions of the ESM".
On his part, Papadimoulis, on the occasion of the statements of European officials and the IMF where they repeatedly have stated that the Greek debt is unsustainable, but also other proposals that has made the IMF and ESM itself for relief", asks the European commission details of the timetable of the process.
Finally, he calls on the European Commission to evaluate and take a position on the proposals that speak of a debt reduction to below 100% of GDP.