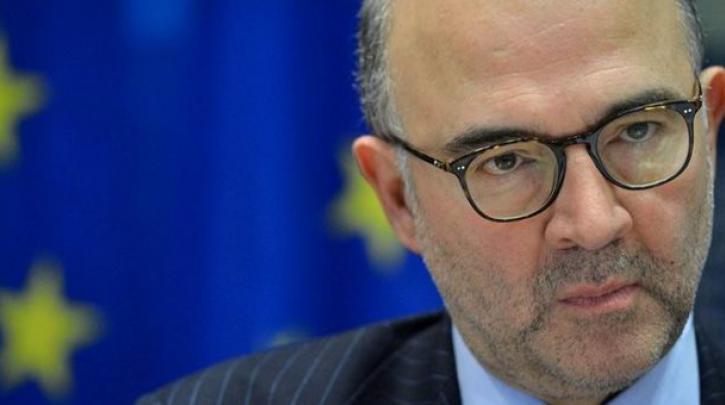 Athens, April 8, 2016/Independent Balkan News Agency
By Spiros Sideris
"The negotiations are progressing in Athens, there is progress on many fronts", said Commissioner Pierre Moskovisi, expressing his optimism for a successful outcome.
He stressed that the negotiating teams are in Greece and are working on several fronts: reform of pensions, income tax, the new privatization fund, and non-performing loans.
"We have the impression that the talks are progressing well, there is substantial progress in many aspects of the negotiation and this is very encouraging news", he said.
Regarding the budget, he underlined that we are awaiting the 2015 objective figures to see whether the expectations for 2016 are realistic.
He called on all sides to work in a climate of trust and good faith because "it is in the interest of Greece for the process to finish soon".
Bloomberg: Merkel sees an agreement
Both the IMF will participate in the Greek program and the Greek government will reach an agreement with the Institutions: This is reportedly the assessment of the German government, according to a publication of Bloomberg.
The report states that more funds will be made available, while avoiding a debt haircut.
The article adds that the change in Berlin's position is evident since the summer of last year, when the German political scene advocated Greece's exit from the euro.
Now, Berlin expects an agreement.
And although the delays in the closure of the evaluation have led to estimates for a return of Grexit next July, Berlin believes that the issue of Greece can be solved more easily than the refugee crisis or the threat of the Brexit.